Why Should I Choose A Personnel Door?
What Is A Personnel Door?
Look around your workplace and you'll likely see several personnel doors that are routinely used by staff throughout the working day. Personnel doors are a type of commercial door, used by employees, or personnel, as opposed to the general public. Often made of stainless steel, with heavy-duty hinges and durable materials, personnel doors greatly differ from the door you'd find in any home. 
Consider a busy supermarket setting, for example, where employees are regularly heading out to the back to check if stock is available for customers. With personnel doors being used so frequently, a business needs to invest in a reliable door that will retain its quality after vigorous use and supports the needs of the business, regardless of the size of your workplace.
Why Does My Business Require A Personnel Door?
A personnel door is one way of separating employee areas, be it to designate which employees are allowed where, or to close off areas to the public. Industrial personnel doors also provide you with the option to secure doors with locking mechanisms such as fingerprint or passcodes, which most businesses now require. As a result, this improves security for employees, customers, and the business as a whole. This is particularly important for any businesses that hold a lot of cash, such as in a shop or a bank, or any warehouses that store valuable products regularly.
Here at Access Services, three anti-jemmy door bolts are fitted to the personnel doors we supply at the leaf and frame of the door. Anti-jemmy door bolts are metal strips that protect the door from being prised open by intruders, which decreases the possibility of a break-in to increase security even further.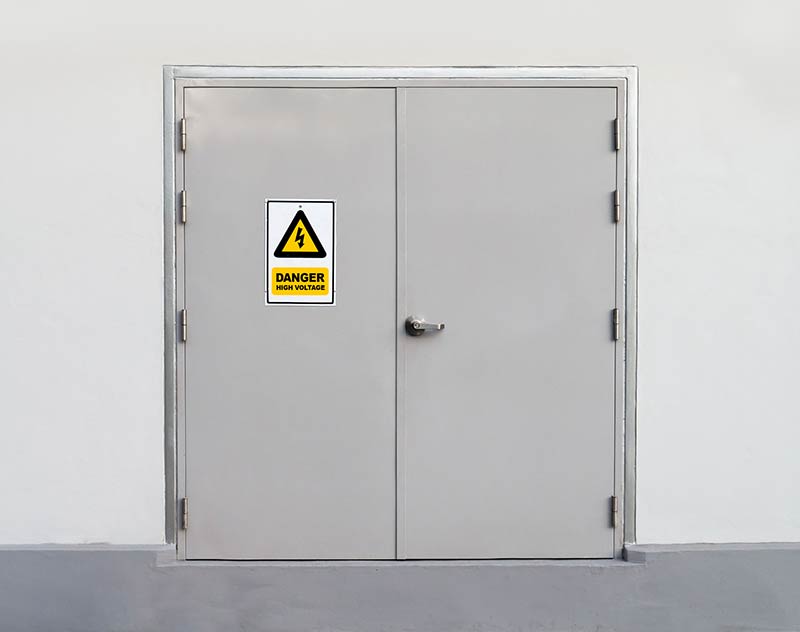 Which Personnel Door Is Right For My Business?
Although not necessarily the first thing that comes to mind when starting a business or moving premises, investing in the right personnel door is fundamental to ensuring the smooth running of your workplace. Personnel doors can be utilised within several varying industries, including catering, IT companies, schools, and warehouses to name a few examples.
Personnel doors are also incredibly versatile, so although a high-security steel door may be best suited to one business, if your workplace requires more of a lightweight personnel door option such as aluminium, then this too can be arranged. Additionally, your personnel door can be made to be semi-insulating and corrosion or weather resistant.
What is important, however, is that you go for a reliable door that will cater to the needs of your space. When it comes to choosing your door, you'll be faced with several options but the important thing to remember is to not become overwhelmed with your choices. 
Contact Access Services today, who will not only be able to provide you with tailored advice on what personnel door will be best for your business but will also be able to help with the installation process once you have chosen your door.