Domestic, industrial & commercial doors in Wellingborough
Access Services were established in 1985 and have over 30 years of experience in the security industry. We specialise in offering industrial and commercial doors, with an experienced team that is capable of giving the best level of service each and every time. Access Services in Wellingborough is your go to place for high-quality, dependable security, fire and roller shutter doors in Northamptonshire, although we also cover surrounding Corby and Northampton. 
We fit high quality and dependable levellers, shutters, and industrial doors in Wellingborough and the surrounding area, all with competitive pricing and friendly service. To ensure that our work remains at the highest level, we are IPAF (The International Powered Access Federation) & PASMA (Prefabricated Access Suppliers' and Manufacturers' Association) qualified, as well as a credited member of the Guild of The Master Craftsmen. This gives you the assurance that our work will always be of the very best of quality and will be industry standard at all times.
As well as supplying and fitting domestic, commercial and industrial doors, we also provide industrial door repair in Wellingborough and the surrounding Northamptonshire areas. Repairs and maintenance services ensure that your doors remain safe and secure for as long as possible.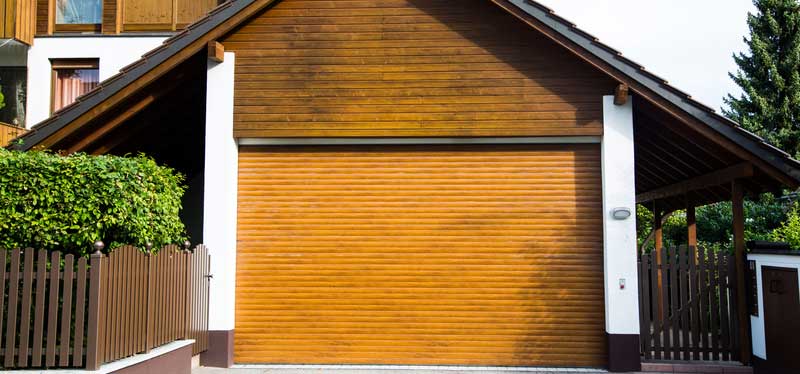 ---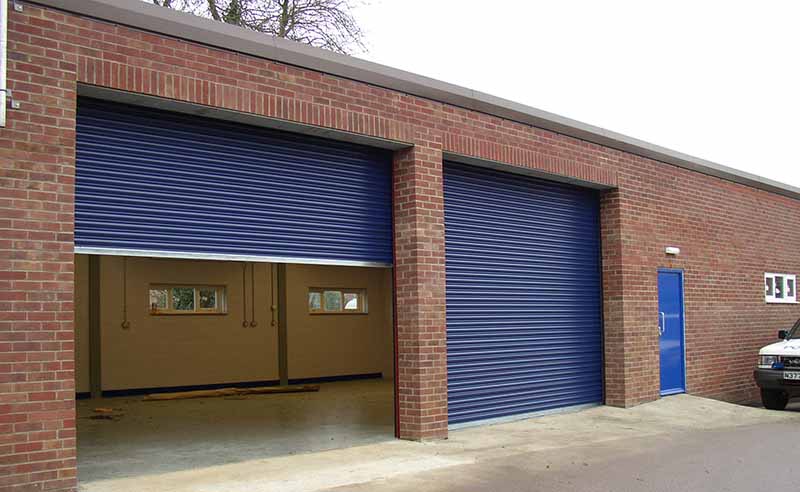 Industrial roller shutters Wellingborough
We are one of the leading manufacturers of roller shutters in Wellingborough, with a selection of high quality industrial doors that range from small personal doors to larger industrial shutter doors. Our roller shutter doors are manufactured using durable materials to provide protection from weather and improve the security of your premises. 
Whether you require roller shutters for your factory, warehouse, industrial unit or shop front, Access Services will provide fully customisable shutters with the colour and size that's perfect to your business. All of our industrial doors in Wellingborough and the surrounding areas are CE marked to ensure each product complies with European directives.   
To explore our range of industrial roller shutters in Wellingborough and get more information on what they can do for your industrial or commercial business, visit our industrial roller shutters webpage.  And do not forget that we offer industrial door repair in Wellingborough which includes roller shutters as well.
Fire exit doors and Fire doors Wellingborough
We offer a wide range of fire exits and fire doors in Wellingborough to help protect your business and staff in the case of a fire. Our range of fire doors are fitted with fire rated materials for up to 4 hours of protection – perfect for any business that wants to ensure their staff, business and contents remain protected. Fire doors and shutters look and operate in the same way than none-fire resistant doors and shutters do, although they are made from heavier materials and come with more fixings to provide the right level of fire safety. 
In addition to fitting high-quality fire exit doors in Wellingborough, Access Services also provide routine testing and maintenance contracts. We recommend this service as it ensures that your fire doors stay up to date and working at all times. You should test your fire resisting roller shutters every six months according to the Fire Safe Regulatory Reform Order in 2005. 
Interested in our range of fire shutters and fire exit doors in Wellingborough? Visit our fire doors and shutters webpage for more information on how Access Services can supply, fit and test your industrial and commercial fire doors in Wellingborough.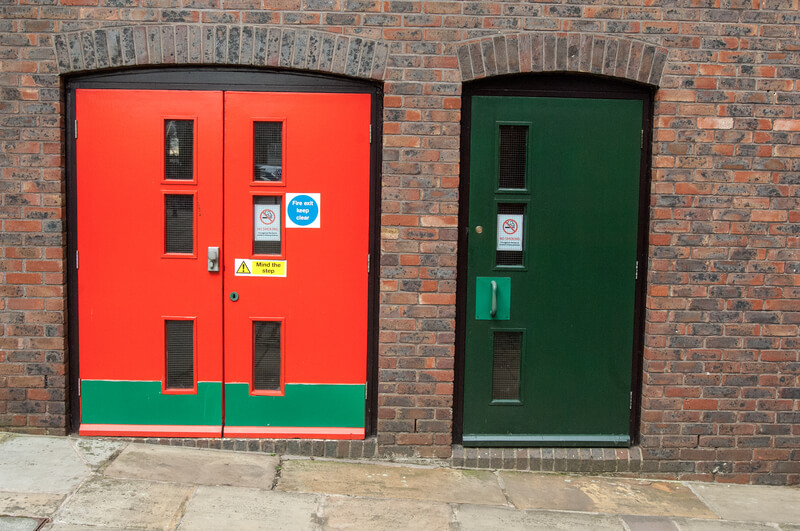 ---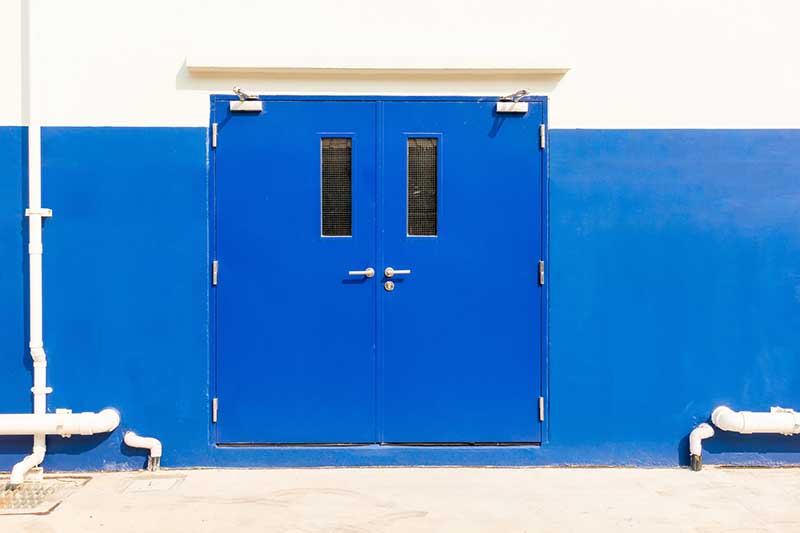 Security steel doors Wellingborough
Security is one of the fundamental concerns for your business and we understand the importance of it in protecting your premises and its contents. Access Services in Wellingborough will provide the highest quality security doors for your business, regardless of whether you're based in a factory, industrial facility, warehouse or retail space. 
We are passionate about providing the highest quality security doors in Wellingborough, that's why all of our doors are manufactured from galvanized steel to provide the best possible protection. Our security doors in Wellingborough will ensure your building and its contents are safe from break ins for long into the future thanks to their tough, long-lasting designs. You also have the option of powered or manual operation, as well as a choice of colours from our range of RAL & BS powder colours.  
To view the full selection of fire shutters and galvanised steel doors in Wellingborough, please visit our security doors webpage for more information on how they can keep your industrial or commercial premises safe.  
Domestic garage doors Wellingborough
As well as industrial and commercial markets, Access Services in Wellingborough also provide high-quality roller shutter garage doors for domestic properties. Roller shutter garage doors are often preferred to standard garage doors as they offer simple, vertical opening alongside substantial security. They also offer fantastic space saving benefits and unlike other types of garage door, can be fitted behind, in between or in front of the opening to your garage. 
We can supply and install your roller shutter garage doors, with a range of RAL colors and styles available to suit your needs. Other customisable options include wood effect foil finishes, low headroom options, battery backups and more. All of our roller shutter garage doors are fitted with bottom-edge safety sensors as standard, as well as anti-fall-back devices or safety breaks to ensure safe operation at all times.   
To see our full range of garage roller shutters in Wellingborough and see what options are available to you, please visit our roller shutter garage doors webpage.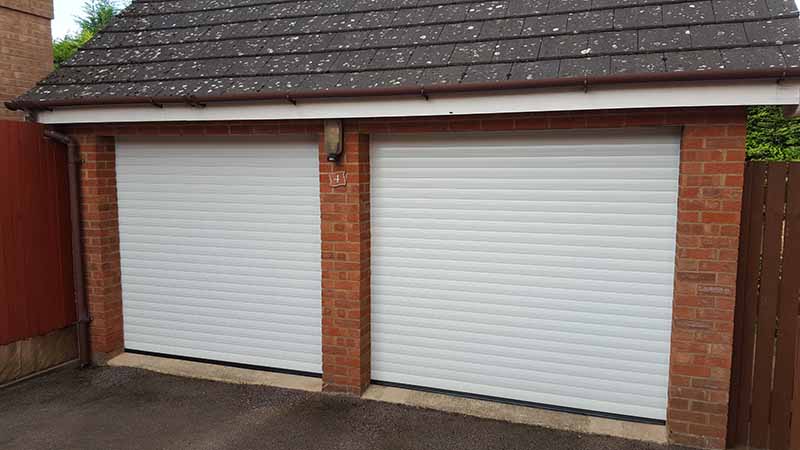 Contact Access Services Today 
Contact us on 01933 275091 or send us a message on our contact page and we will do our best to make sure you have a high quality, industrial, commercial or domestic garage door that is suited to you, in the Wellingborough area.