Fire Security Doors and Shutters
We offer superb fire resisting roller shutters and they can be supplied with Fire Rated material for up to four hours – perfect for businesses and commercial properties as they help make sure customers and staff are as protected as possible in terms of any fire danger. Our fire rated security doors are fire resistant for up to four hours and made to meet the most challenging fire safety standards.
A traditional single skin fire resisting roller shutter looks and operates in a similar way to a standard steel roller shutter. The differences are that the materials used are heavier and more fixings are required.
The structure supporting the fire shutter must be a fire resisting separating element, having a fire resistance equal or greater than that required of the fire shutter itself and must be capable of supporting the fire shutter for the required fire resistance period.
Removable guides, bottom rubber seals, safety edges and wicket gates cannot be fitted to fire shutters.
Our fire shutters can be installed into any wall material on a property, such as:
Fixing to masonry openings
Openings to be constructed from masonry, reinforced concrete or dense concrete blocks.
The openings must be squared, and the structure will accept rawlbolt type fixings without cracking.
Subject to the fire shutter being fitted to a flat surface, leaving gaps of no wider than 6mm. If due to an uneven structural finish, larger gaps are apparent, they must be sealed with a suitable fire retardant material. Eg;  Plaster or fire retardant mastic seal (non-intumescent).
Lightweight and hollow blocks are not suitable
Where fire resistant security doors are fitted to steel, the steel must be insulated, and the thermal bridging effects considered.
Fixing to timber partitions
Fire resisting rolling shutters can be fixed to non-load bearing timber framed or steel framed partitions. The opening of the partition must be capable of carrying the weight of the shutter and be equal or greater than the fire resistance of the rolling shutter assembly. This provides fire resistance for up to 60 minutes.
---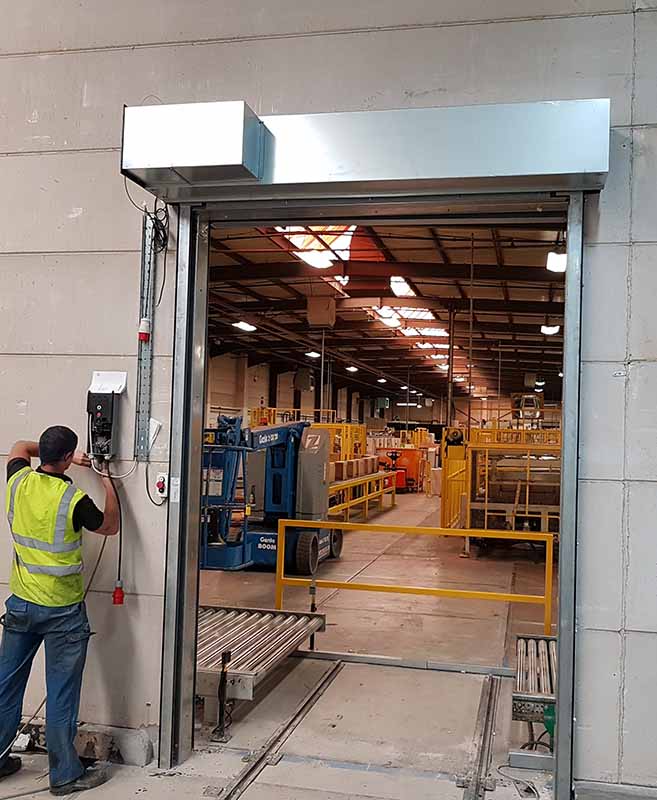 ---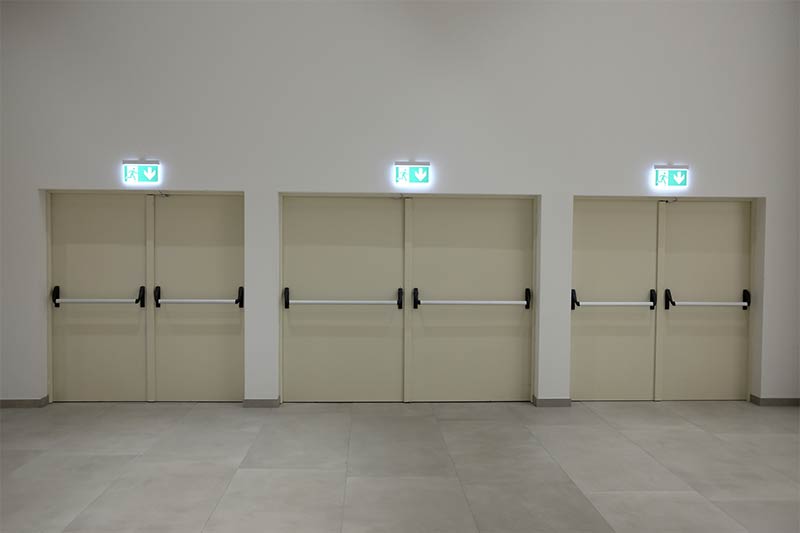 Fire door testing
We do not as standard include a return journey involving a fire test after the original installation and testing of your fire security door. We can include this at an extra cost.
Maintenance
Fire resisting roller shutters should be tested every six months under the fire safe Regulatory Reform order 2005. Access Services should not be impeded at any time to enable this to be carried out. We highly recommend you get in touch with us here at Access Services for this, as we can offer routine testing and maintenance contracts, in addition to our fire-resistant roller shutter installation. If no contract is taken out, we cannot take any responsibility for the Fire Shutters after the guarantee period.
---
Fire exit door sets
Fire exit doors are of course a vital part of any commercial property in terms of safety – there must be at least one installed into a building to ensure staff can leave the building in an efficient, fast and safe manner in case of a fire. A door set is a factory fitted door and frame set combined.
Steel personnel door sets can be supplied fire rated to suit internal or external openings and entrances, with fire protection from one hour to four hours. They are designed to protect personnel and property from the spread of flames and smoke. They offer substantial benefits over timber doors.
They are usually Infilled with a self-supporting resin impregnated honeycomb core as standard.

Infill panels to side or top can be provided at an additional cost.

Custom made with a maximum width of 1250mm as a single door and 2600mm as a double size.

A maximum height of 2800mm.
Fire Door Keep Shut signs and panic escape hardware are included.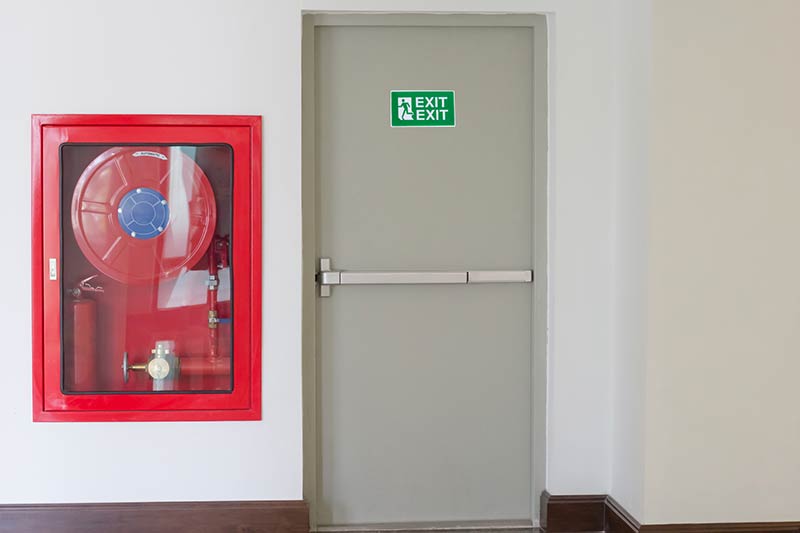 ---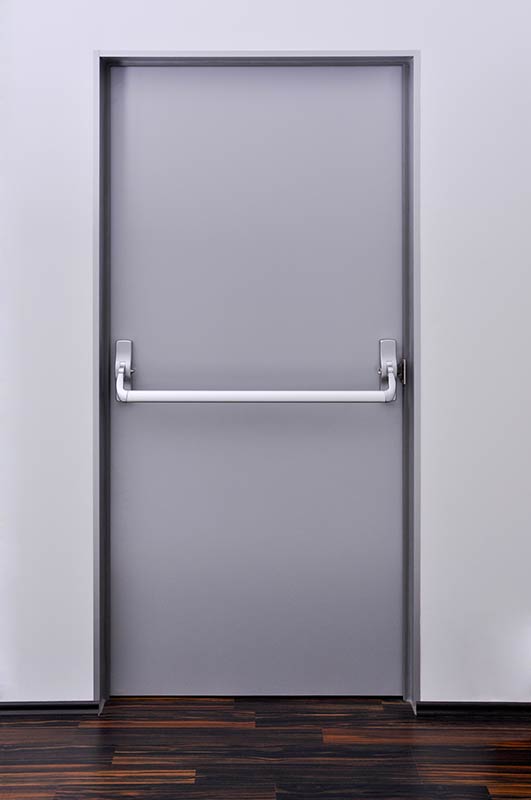 ---
Panic escape hardware
Escape door furniture can be fitted with a number of options for access from outside.
Door furniture is used primarily as a means of escape and even when fitted with outside access, should not be used as the main access door.
The panic latch or panic pad can be fitted with a mechanical keypad.
External access via key or key pad

Friction/limit stays

Hydraulic door closer

Panic bars

Panic latches

Windows

Louvres

Powder coating – To any standard RAL or BS number

Single or double openings

Fire rating for internal openings
If you are interested in discussing Fire Shutters or Fire Doors for your property, or if you have any further questions – then please do get in contact with the experts today at Access Services.