Industrial and Commercial Doors
Industrial sectional overhead doors are essential for commercial and industrial facilities. They are counterbalanced, vertically opening doors using multiple panel sections and are designed and built for heavy usage, but with minimal effort. The most suitable use of these doors are for factory units, warehouse units, industrial units and fire station bays. These doors are made from steel and aluminium and are built with durability, efficiency and strength in mind.
We can offer various options for your sectional door. For a full list of options, click here.
---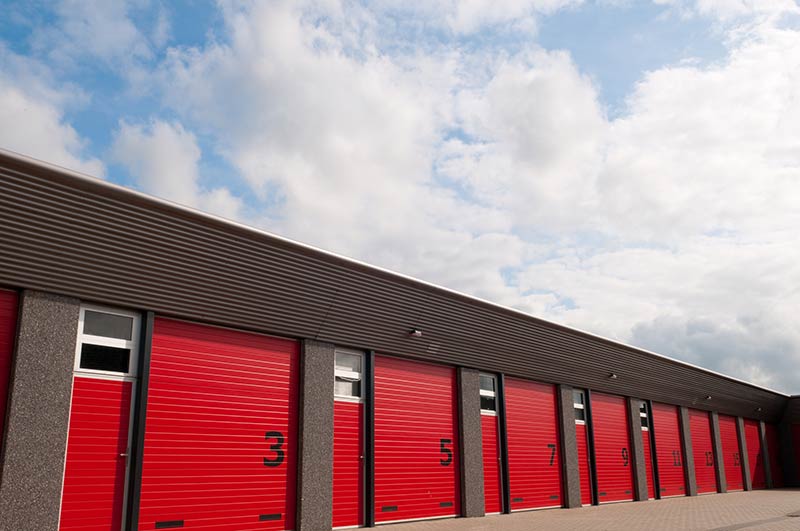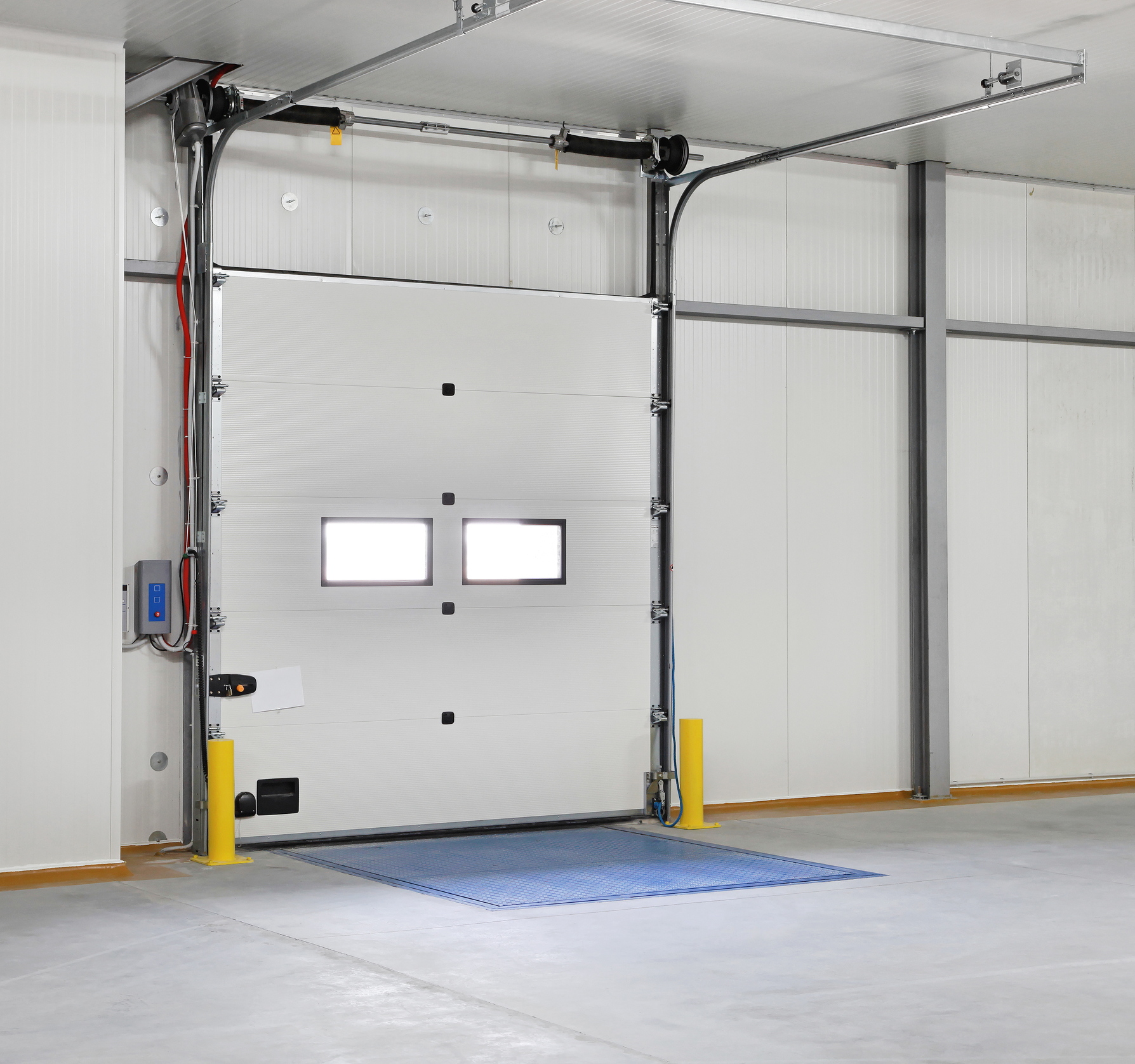 Steel foam filled panels
for insulation
The panels on these doors are filled with foam in order to better insulate the doors. This can prove beneficial if the unit needs to stay a specific temperature, and can save energy through heating.
When open, industrial door sections neatly fold up and lay beneath the ceiling. For units with angled roofs, specialist tracking can be supplied to allow the doors to follow the path of the ceiling. This means that the doors take up less space as they are elevated out of the way. The vertical opening of the door also allows for clear space in front and behind the door as well as the entire width of the door being used to its full potential.
These doors are manufactured to individual site specifications up to a maximum width of 8000mm and a height of 6000mm, so you can customise the dimensions of your doors to fit your facility perfectly.
Doors which become accidentally damaged can easily be repaired using replacement materials and components, and we can have your doors up and running in a short amount of time. Spring break devices and cable breaks are fitted as standard to prevent the uncontrolled dropping of the sectional overhead doors.
Industrial door safety
Safety is crucial when it comes to automated sectional overhead doors, and that is why we offer auto return technology and optical safety edges. The optical safety edges use light sensors inside a rubber tube which is attached to the base of the door. When an object gets trapped under the door, the rubber will compact, break the light, triggering the sensor and then cause the door to return back. We also offer an Infra-red safety beam which works in a similar way to the optical safety edges.
We also offer powder coating for our doors with a choice of Standard RAL and Standard BS, to help provide a protective layer and aesthetic appeal.
To find out more about sectional doors and what we can offer, get in touch today by visiting our contact us page or calling us now on 01933 275 091
---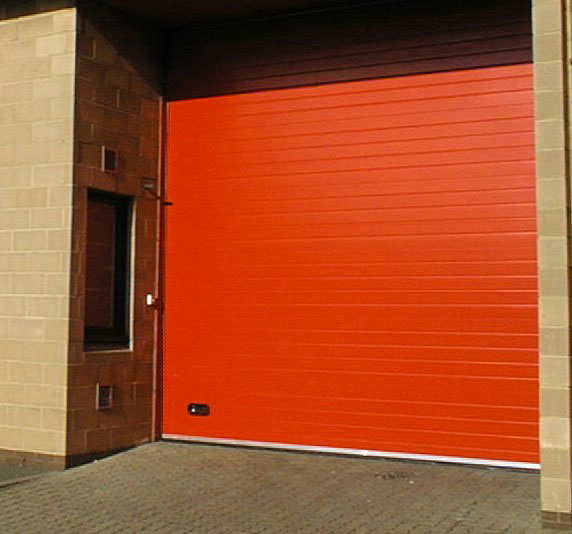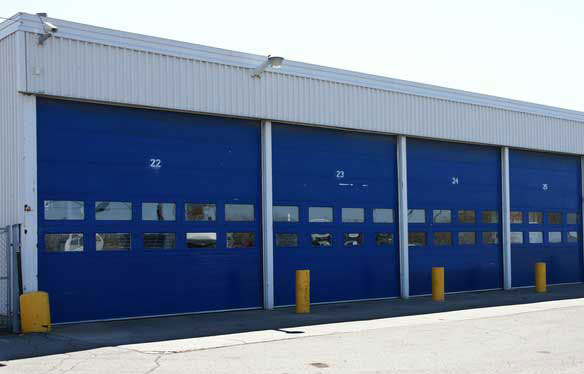 Sectional door options
If you are interested in adding windows to the doors, these can be installed in single or multiple panels, depending on how many windows you are looking for or how much light you require. These also add to the already impressive aesthetic aspects of the sectional overhead doors.
All of our sectional overhead door products conform to CE Regulations, so you can be sure that not only are they the best quality they can be, but they are also reliable and trusted.
Some other features that we can offer are:
Remote control
Auto return
Optical safety edge
Infra red safety beam
Traffic detection induction loop
Vision panels
Power operation or manual
Wicket door – for pedestrian access
Powder coating – Standard RAL & BS