Roller Shutter Garage Doors
These doors are often preferred to a standard garage door as they offer the convenience of power operation with smooth vertical opening, while maximising the security of your property.
Access Services can supply and install domestic roller shutter doors from one of several of our trusted manufacturers. Should you require a specific type or feature or colour we would be pleased to help with your decision. There are many various colour ranges from different manufacturers.
What is a roller shutter garage door?
A roller shutter garage door is one the most practical garage door options available; with smooth vertical opening and no overhead tracks, it operates smoothly and neatly. The roller shutter door is essentially a curtain that consists of slats that can roll around itself at the top of the door opening, manufactured with either steel or aluminium. A steel roller shutter consists of a single sheet of metal, whereas aluminium roller doors offer insulation.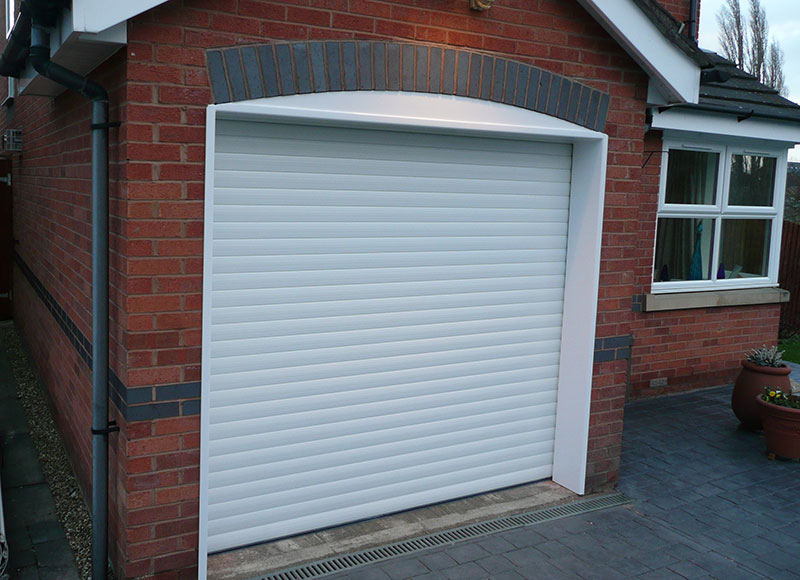 ---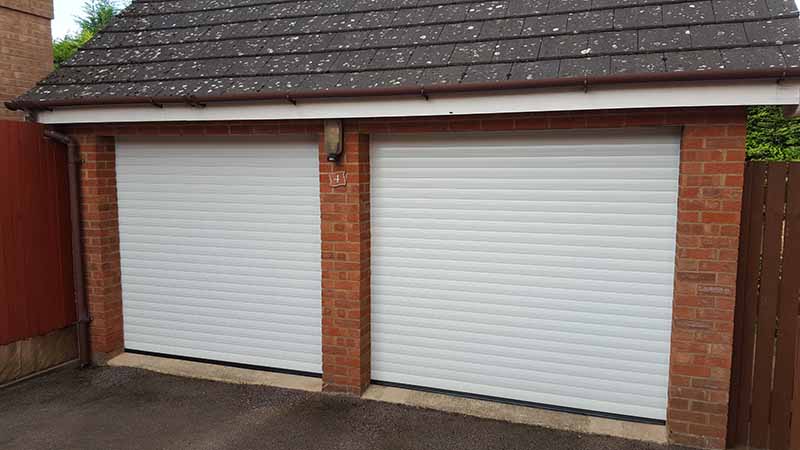 Roller shutter benefits
Our range of roller shutter doors offer greater security and safety levels. High security roller shutters, made to measure roller shutter garage doors with remote controlled access.
Roller shutters offer space saving qualities with rubber seals and have no overhead track. They can often be a practical solution due to the various benefits they offer!
A significant benefit being that the roller shutter type of garage door demands minimal space requirements – the main feature which really makes it stand out. The roller shutter's vertical opening means that owners are able to optimise the length of their garage and driveway, as well as allowing them to park right up to the door with no obstructions.
The opening mechanism also means you can safely park tall vehicles, like 4×4's, close to the door without obstructing the opening and closing of the door.
Another benefit that a roller shutter door offers, that many other garage doors do not, is its ability to be fitted behind, in between or in front of the opening.
Customise your roller shutter
Most roller shutter doors are made to order, and can therefore be ordered to your exact specifications, whatever the size. There is also an almost limitless choice of pre-finished colours and wood grain effects.
The garage doors are fully insulated, meaning a reduction of heat loss, with either a 77mm or 55mm foam filled aluminium curtain.
An optical safety edge is fitted as standard. This immediately stops the door and returns it to the fully open position if there is a physical obstruction in the doorway. Auto-locks to prevent the door being lifted to gain entry. A canopy is fitted as standard.
All our products CE marked to indicate compliance to European directives for your peace of mind. They are manufactured in the UK and have a full manufacturers guarantee of 2 years. The tubular motor carries a 5 year manufacturer's warranty and the door colour finish has a limited 10 year guarantee.
Options available
Standard RAL colours
Wood effect foil finishes
Low headroom option – 55mm Curtain
External low level release
Battery backup
---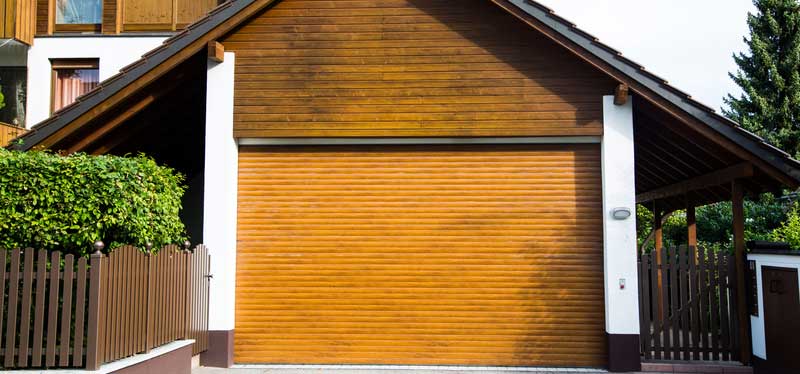 ---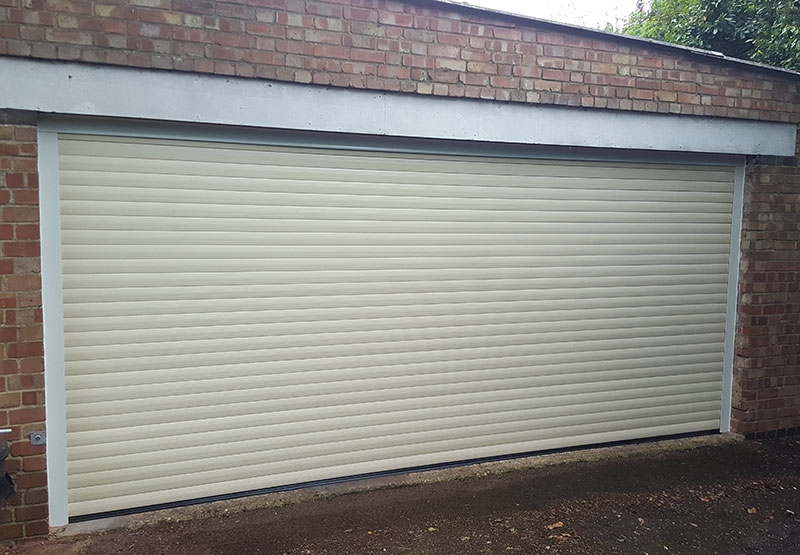 ---
The roller garage door is the most versatile of garage doors as it can be manufactured to almost any size or colour (certain slat types only).
Although roller doors may all appear to be very similar when viewing images on line or in print, the real differences often lay in the product's longevity.
The differences in higher quality and long lasting reliability tend to be in the numerous internal mechanics of roller doors, where the components cannot generally be easily seen.
Double skinned, insulated, roller shutter garage doors can  reduce heat loss, protect your garage from the weather and increase security.
Some careful consideration should also be given to the specifications and supplier of an insulated roller garage door as there are many roller doors manufactured that still do not meet the stringent CE regulations in the UK- these are technically 'illegal'.
They also do not meet the 'machinery directive' regulations, which are created to bring total safety into products that are operated electrically and by remote control.
All of the Roller garage doors are supplied with a bottom-edge safety sensor as standard. We also make sure the door has an anti-fall-back device/safety brake for complete peace of mind, this will arrest a falling door in the rare event of a catastrophic mechanical failure. Smooth finished edges on the guides and the curtain are also considered.
A battery back up is an option to consider if there are no other openings into the garage. This is also extremely important for disabled access, when confronted with a power failure.
Our Access Services engineer can discuss suitable options and preferences with you.
Our team of experts are always happy to help and answer any questions, just give us a call today for a free quote on 01933 275091