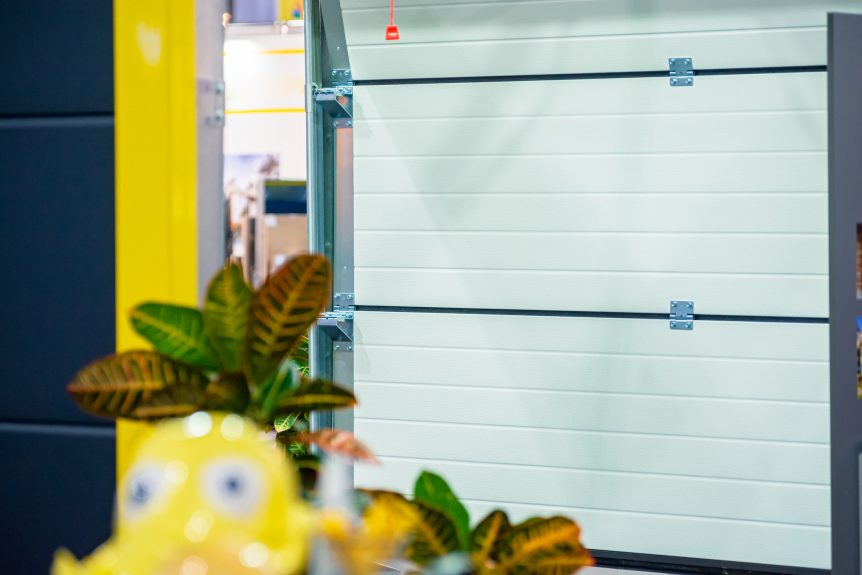 What Are Sectional Overhead Doors?
Sectional overhead doors are the perfect option for any business owner looking to install a high performance door. They not only offer an added layer of protection to your building from potential intruders, but also help to insulate too.
 Sectional overhead doors can be installed in a range of sizes up to 8 metres in height and 10 metres wide. They are made from galvanised steel and have a core layer of high-grade polyurethane rigid foam; this combination of materials guarantees longevity, stability, and superb insulation.
What Are The Benefits of Sectional Overhead Doors?
The key benefits of having sectional overhead doors installed is they offer the added security and insulation business owners require. Importantly, they do this without taking up too much space. They are strong and built to last, even in extreme weather conditions. These air tight doors can be installed on the outside or the inside of a building; interior doors will add multiple layers of security to your property.
Space Saving
Firstly, there is no wasted space if you decide to go ahead and have sectional overhead doors installed. The door sections can be parked either on the ceiling or horizontally on a wall and doors can fold out of sight behind these sections when open. This handy feature creates a clear path for your employees and eliminates any risk of damage as there are no elements sticking out.
Strength and Durability
Galvanised Steel is made up from iron or steel which has a protective layer of zinc added to prevent rust. This helps to keep the material strong and extends its lifespan. The most secure sectional overhead door option is the double skinned foam panels which are a maximum 80mm thick.
Insulation
Businesses are all searching for ways to cut down on their heating bills. Having an extra layer of insulation on your external and internal doors can certainly help and will improve energy efficiency. Sectional overhead doors have a low U-value and a high R-value for their insulation properties. Again, they are considered an excellent energy efficient option for commercial properties.
Access Services
If you would like further information on Access Services overhead doors or any of the other services we offer, contact us today. Call our friendly team on 01933 275 091 or email sales@access-services.co.uk.