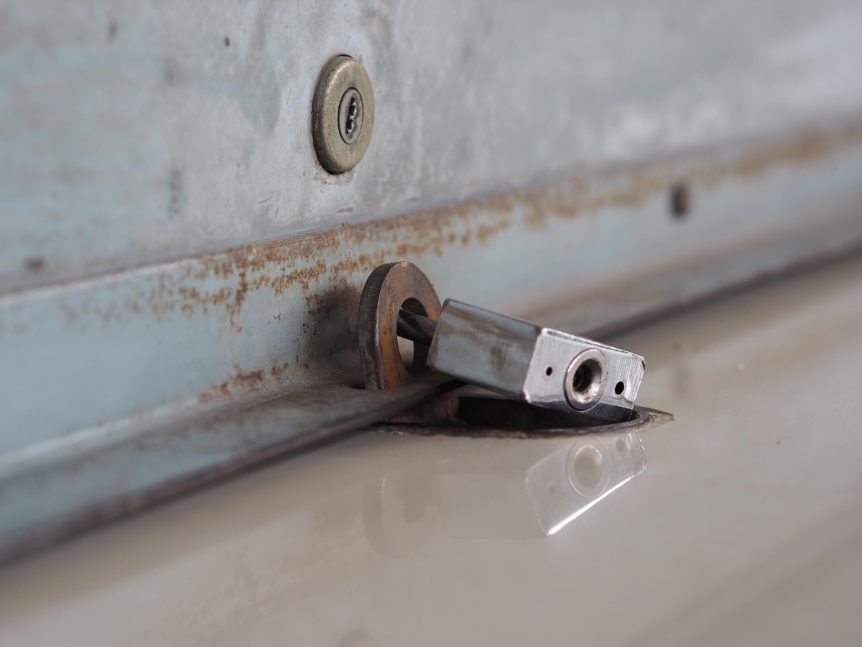 The Importance of Roller Door Safety
Roller Shutter Door Safety
Security is one of the most important things for any company, and  to help keep your workplace safe, roller shutter doors are a great option. Not only will having reliable roller shutter doors increase the overall safety of your premises, but they also offer additional insulation allowing for a more energy-efficient, eco-friendly future for your business. 
With all pros, there have to be cons; roller shutter doors must be correctly installed and handled with care to ensure the safety of those operating this machinery. Roller Shutter Doors are required to comply with The HSE's Supply of Machinery Regulation; if the doors do not match regulations, they can lead to serious injury or even death in some cases. 
Your basic safety requirements on a roller shutter door should include a dead man's switch and CE Marking, with additional safety breaks, which are all explained in more detail below.
How To Safely Use Roller Shutter Doors
Roller shutter doors are made up of several key components, which all work in sync to efficiently secure your property from vandalism, burglary, and the elements. All sections need to be in good working order, adhering to regular checks, to ensure the door can be correctly used in the safest way possible.
Roller Shutter Laths 
The aluminium laths are what make up the roller shutter door curtain. Over time the laths can become damaged by heat caused by overusing the shutters in a short space of time; however, a more common cause for concern is dirt being collected within the laths, which is why regular cleaning and overall maintenance are so important. 
Roller Assembly 
The roller assembly is the tube of aluminium that keeps the laths in place. The assembly sits on either side of the door, and the lath curtain rolls around this area when the doors are in use. This part of the machinery is just as likely to attract dirt as the laths themselves and just as easy to clean.
Guide Channels
The guide channels assist the roller assembly in functioning correctly by guiding the curtain up and down. This area can be prone to rust; however, regular lubrication can prevent this.
Locks
There are several styles of lock you can decide between when choosing your roller shutter door. Bullet Locks are one of the cheapest options while still being incredibly practical. Alternatively, a central bottom rail lock is equally as inexpensive to purchase while providing just as much protection. For a more armoured approach to your roller door, you may wish to consider a ground lock; these include eye bolts that are glued into the ground using epoxy resin which padlocks can be secured around.
Motor 
Thanks to health and safety regulations, most roller shutter doors now have built-in safety devices such as a surge protector. The surge protector allows the motor to reverse its actions and limit the force of the door should it be impaired at any point during operation.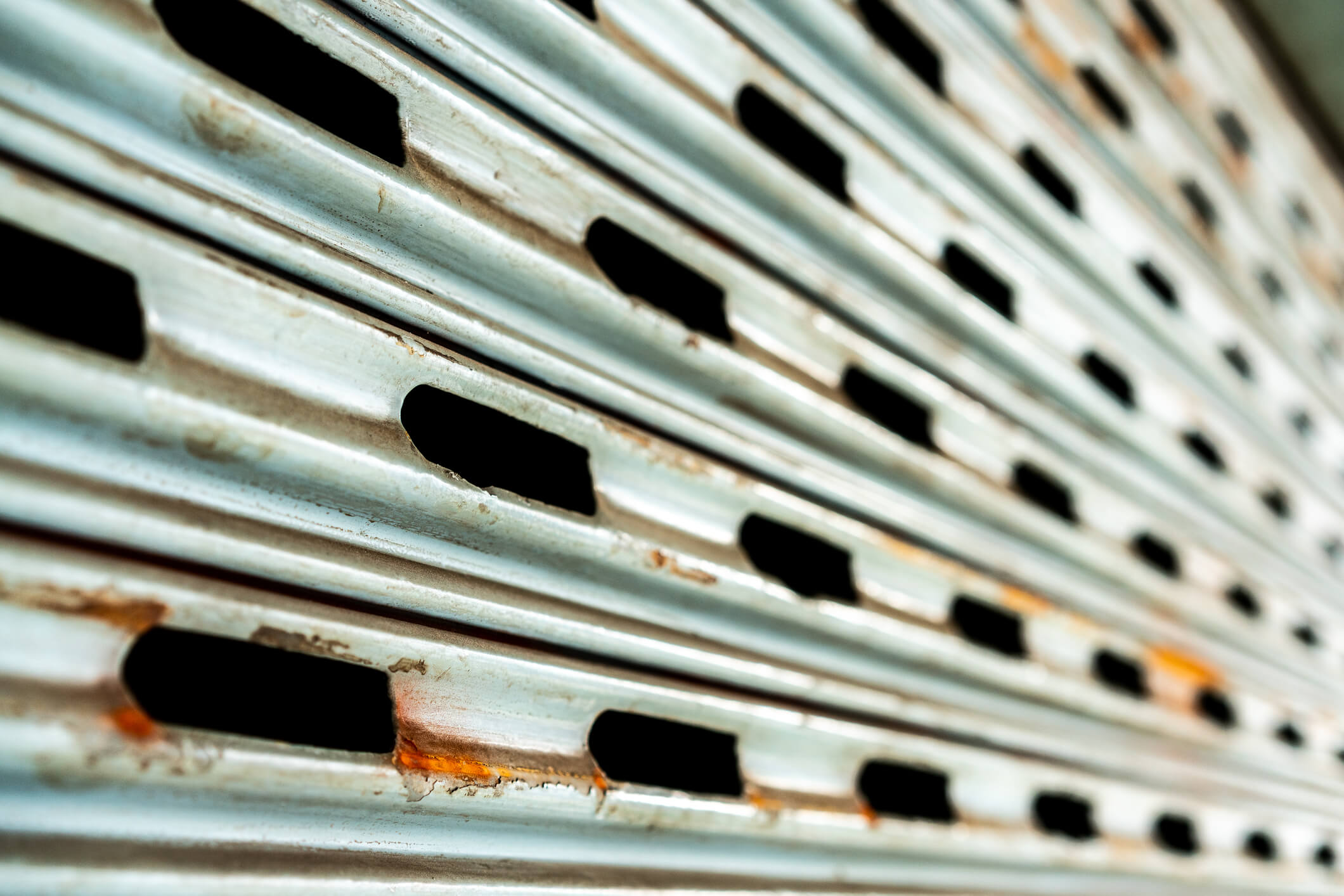 Roller Shutter Doors Safety Devices
Due to several incidents, the DHF released a new code of practice in 2018 to raise the standards within the industrial door industry. They are also encouraging installers and owners of industrial roller shutter doors to embark on a two-day safety diploma course to provide a thorough understanding of how to maintain this vital piece of machinery, with an insight on how to inspect and assess any potential risks correctly. There are a number of safety features that come as standard in an attempt to minimize any hazards with these doors.
Safety Brake & Warnings
To ensure your roller shutter door complies with European Regulations, it must be fitted with a  safety brake if the curtain weighs over 20 kg. This additional brake stops the shutter from dropping in the event of an electrical or mechanical failure that could otherwise be fatal.
In the event of the safety brake coming into play, a warning alarm will go off to alert anyone close by.
Dead Man Switch
A dead man switch is one of the safest features within a manual roller shutter door as there is less risk of failure than a standard safety break on a remote-controlled door. The switch must be continuously held down for the door to move, allowing the mechanism to quickly come to a stop should anything get in its way without any impact whatsoever. This ensures the safety of anyone near the door and reduces the risk of damage to the door itself.
Alarms
Alarms add that additional security and peace of mind to any business owner. Wireless alarms can be easily installed on any roller shutter door, alerting the owner should the shutter be tampered with, or if the entry has not been fully secured, should the alarm be set to a timer. This extra bit of kit doesn't cost a lot to install but can save you a fortune in the long run.
CE/UKCA Markings
You must ensure that any roller shutter door within your business has the CE or UKCA marking, which shows that the machinery complies with safety standards. For any doors fitted after January 2022, the marking must be the updated UKCA marking.
For more information about Access Services, including what we can do for you and your business, contact our friendly team by calling 01933 275 091, or drop us an email at sales@access-services.co.uk for further information on our range of roller shutter doors.