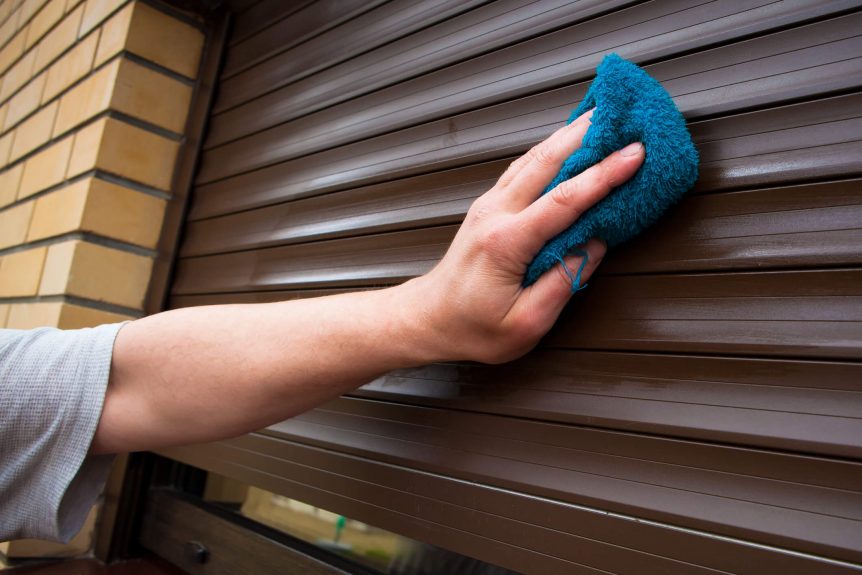 The Best Ways To Clean Roller Shutters
Cleaning Roller Shutters
Cleaning your roller shutters might not necessarily be at the top of your weekly to-do list; however, this is something that should be done every six months or so. Regular cleaning will prolong the lifespan of the shutters, helping to clear away any rust or debris that can build up. It can also allow you to inspect the shutters thoroughly to ensure there is no damage within any of the mechanisms.
It is imperative that business owners have the correct security within their offices, warehouses, and factories. Roller shutter doors are a reliable way of increasing the overall safety of your premises. When fitted correctly, they can also offer additional insulation allowing for a more energy-efficient, eco-friendly future for your business.
Roller Shutters are one of the first things that your clients and visitors will see as they approach the building. By keeping them clean, it can massively improve the overall look of the building, and the company as a whole, by offering a pleasant and professional entrance.
At Access Services, we ensure that roller shutter doors are correctly installed and handled with care to ensure the safety of those operating this machinery. They also need to be cleaned regularly to allow the mechanisms to work properly – it also keeps the appearance of your property looking neat and professional.
What do I Need to Clean My Roller Shutters?
You do not need to go out and purchase a ton of cleaning supplies for your roller shutters; you will likely already have all the necessary supplies on-site.
You Will Need
  C

lean, dry, soft cloth

  La

rge sponge

  S

oft bristle brush

 

Bucket of warm water

 

Washing up liquid or mild detergent

 

A hose pipe
If you do not currently have these items to hand, the lot can be purchased for around £7.50, minus the hose pipe. 
How to Clean Roller Shutter Doors
Cleaning your roller shutter doors couldn't be easier. Here is a quick step-by-step method for making them look brand new…
 

Using the soft bristle brush and a little washing-up liquid (or mind detergent), gently scrub from side to side, ensuring you get in between all the slats, as this is where pollutants can accumulate.

 

Wipe the soapy shutters thoroughly using vertical motions with your sponge to ensure even coverage of the soap. Wiping vertically is less likely to damage or misalign the slats.

 

The doors can then be cleaned with warm water.

 

You should dry the doors using the soft cloth by again trying to stick to that vertical motion.

 

Finally, to clean the guides, open the doors fully before clearing away any debris with the hose pipe – you will need to wait for this to be completely dry before shutting the roller door.
This is a quick, simple task that can really improve the longevity of your roller shutter doors.
For more information about Access Services, including what we can do for you and your business, contact our friendly team by calling 01933 275 091, or request a callback for further information on our range of roller shutter doors services.