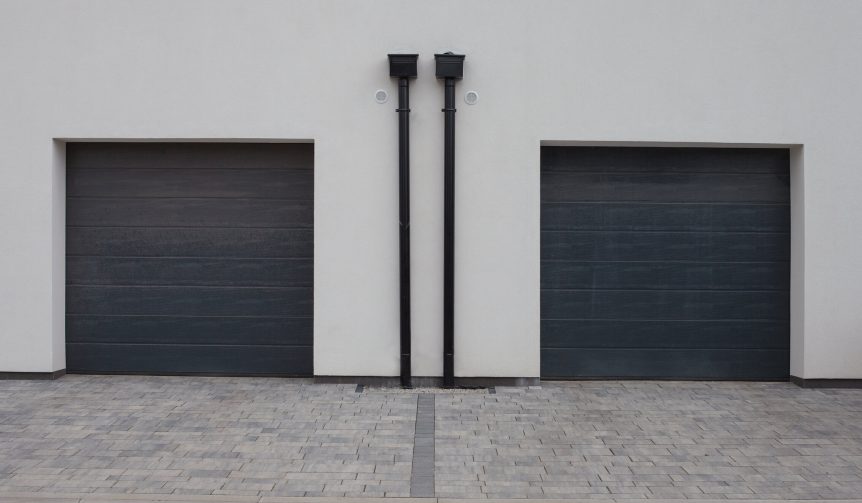 Roller Doors or Sectional Doors: What is the Difference?
Choosing the right garage door for your home is an important choice – not only do you need to consider functionality, but the aesthetics too. One of the main choices is whether or not you should choose roller doors or sectional doors for your garage.
Roller doors are garage doors that come as a single panel and are simple to open and close. Sectional doors are garage doors that come in multiple sections and have a more complex mechanism when opening and closing. Key differences between roller doors or sectional doors include affordability, required space and aesthetics. 
Roller Door Pros
There are many great advantages of roller doors, such as:
Suitable for urban/industrial style buildings – Roller doors have a strong industrial style, making them perfect for homes in urban areas or for industrial buildings.

Affordable – Roller doors are an affordable option and can be great if you are working on a smaller budget.

Require minimal space – Roller doors are made from a simple mechanism and have a compact design, reducing the amount of space they take up inside.

Limited up-keep – As part of their simple mechanism, roller doors don't have many moving parts. Therefore, they require very little up-keep, and there is less opportunity for mechanical issues.
Sectional Doors Pros
There are some great qualities to be found in Sectional doors too, such as:
More customisable – Sectional doors allow more opportunities for the colour and style to be customised to your particular tastes.

A clean aesthetic – Sectional doors are more suitable for a larger range of home styles, but particularly fit in well with more suburban homes. 
Should I Choose Roller Doors or Sectional Doors?
Deciding on roller doors or sectional doors for your home can be a big decision for any renovation. It's always good to first look at the cost, and consider how much you are willing to spend. 
A roller door is much cheaper in the initial cost of buying and installing the door, but also cheaper with long-term up-keep. As roller doors contain only a few working parts, there is minimal chance of something breaking and needing to be repaired. 
On the other hand, sectional doors do sometimes come at a higher price. Up-keep costs tend to be more expensive too as the increased amount of moving parts are more likely to have issues in the future.
Roller doors are more suitable for a range of building types. Not just for houses, they can be used for factory or industrial buildings as they can be made in bigger sizes. Sectional doors tend to only fit houses as they aren't suitable to be made in bigger sizes.
Buying Roller Doors or Sectional Doors with Access Services
If you're interested in learning more about roller or sectional garage doors, or learning about our range of roller shutters in Northampton, then Access Services can help. We are a team of professional garage door experts ready and waiting to help you choose and install the perfect door. Contact Access Services today to enquire.