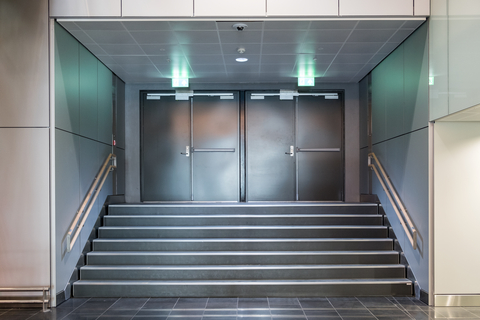 The Importance Of Fire Doors On Your Commercial Property
A business, no matter how big or small your premises is, will require proper health and safety measures to protect your staff and property. One of the most damaging things to any business is fire. Most people sail through life thinking that large fires are things that happen to other people and will never happen to them. However, the truth is, a fire can start anywhere and for a wide range of reasons.
If your business premises have a fire there's a potential to lose all of your stock, damage your buildings which will require repairs, and put your staff's lives at risk. For this reason, a fire within any business is really hard to recover from both physically and financially, so you need to make sure that you're fully prepared.
The industrial doors on your building are usually placed across main entrances and exits to the building, entrances to meeting rooms, and storage facilities and offices. All of these doors need to meet specific safety requirements to be classed as a fire doors.
     

They should have a sticker on the door showing the manufacturer and the last date that they were checked.

     

They need to have an automatic closing hinge to keep the doors closed at all times.

     

They need to have an estimate of the amount of time they can resist fire depending on their material. This can be up to 3 hours depending on the thickness of the door and its measurements in comparison to the door frame. To be classified as a fire door, the minimum fire resistance time should be 30 minutes.
The Benefits Of Commercial Fire Doors
Your business should have a fire procedure that all staff are trained in. As part of your fire procedure, you should instruct every staff member to close all doors behind them in the event of a fire.
●
Automatic Closure
Commercial fire doors are equipped with a hinge that automatically closes the door if it's been left open. This ensures that the fire is contained as soon as it breaks out, minimising the spread and damage. Without fire doors, you'd be exposing your staff and premises to a faster spreading fire as the oxygen levels in the building remain free-flowing if someone forgets to close the door behind them.
●
Protection Of Staff
A certified fire door should always be accessible, serviced, and easy to open. This allows your staff an easy exit route out of the building at all times. Ensuring that you have fire doors throughout your building means that your staff will never be faced with a locked door in the event of a fire.
●
Protection Of Property
Because fire feeds on oxygen, isolating a room is incredibly important to slow the spread of a fire. A fire door will be specially designed for your door space, limiting any oxygen from the door frame when the door is closed. Having a fire door closed contains the fire inside that room for up to 30 minutes. That's 30 minutes longer than you have to get your staff out of the building and 30 minutes more time that you've given the fire brigade to reach you.
Limiting the fire to a single room will also limit the damage to your property, leaving you with less damage.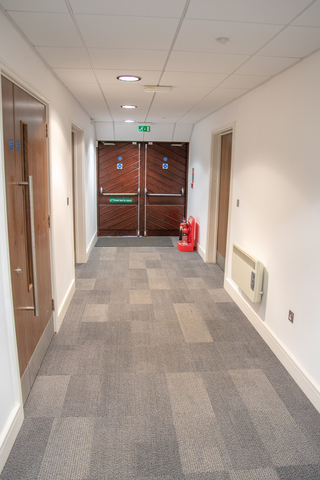 Do You Need Fire Resistant Doors?
To meet with international building standards you should have correct fire safety procedures in place which are compliant with the ICC safety code. The commercial building standards in your area will dictate the standard of fire resistance that your doors need to have. These standards can be obtained from your local council offices. Without meeting these standards, your business may be at risk of closure and your goods and staff could be at risk.
To find out more about how Access Services can help your business, get in touch today on 01933 275091 or head over to our contact page for more details.