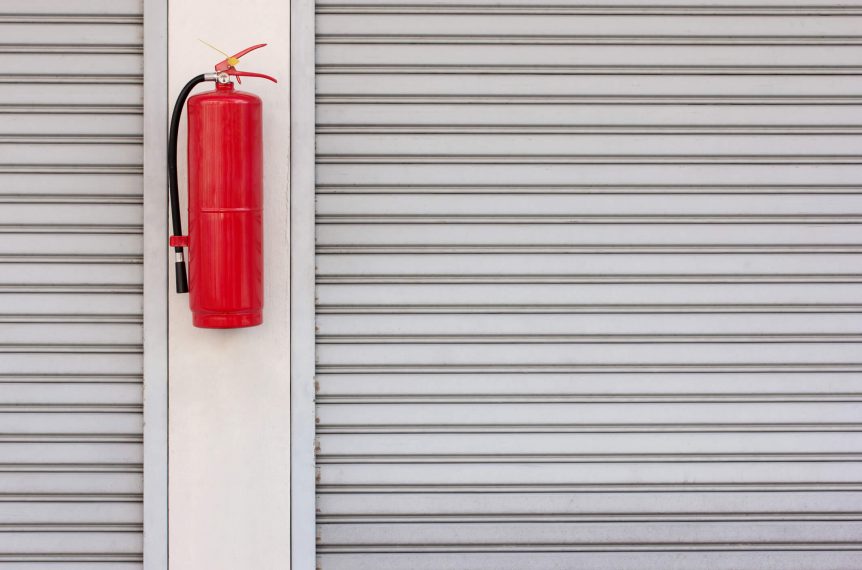 Fire Shutter Servicing: All You Need to Know
Roller fire shutters are a massive asset to companies who have large warehouse doors, shop fronts or require access to multiple connected buildings. They protect your business from burglary by adding an extra element of security, can defend against bad weather conditions externally or, most importantly, protect your building and employees against fire damage. Fire shutter servicing is a key way to ensure that your business is fully protected at all times – let's look at this in more detail.
The Importance of Fire Shutter Servicing
Fire shutters can seal off your areas into compartments to prevent the spread of fire in an emergency. This can protect your assets, contain the fire in a single area and allow your employees more time to exit the building. The doors are normally operated automatically. They can be let down using a key mechanism for a planned shutdown overnight, or hooked up to an automated fire safety system.
Because fire shutters are so important to your business and your employee's safety, fire shutter servicing should be at the top of your list when it comes to maintenance.
How Often Should Fire Doors be Serviced?
To conform to the 2005 Regulatory Reform in fire safety, as a business owner, it is your obligation to schedule fire shutter servicing at least every 6 months.
Fire roller shutter door and servicing requirements mean that the company you hire for servicing should routinely look into any warning lights that come up. The automatic system can also become squeaky or judder over time when closing. Any changes to the mechanics of the doors, no matter how small, will need to be checked out to confirm that the shutter is still in good working order.  
It's important to remember that even the smallest fault can cause your doors to become useless in the event of a fire. If your door doesn't reach all the way to the floor in time, it won't prevent the spread of oxygen into another compartment in the building. This means that the fire could continue to spread.
If you notice even the smallest change to the way that your roller shutters Corby usually work, then you should contact a professional to carry out a routine service.
Fire Shutter Servicing with Access Services
To ensure your employees and assets remain as safe as possible, Access Services offer routine fire shutter servicing contracts at regular intervals to suit your needs. These cover standard accessibility testing and problem troubleshooting and they are able to sign off your fire shutters as meeting the regulatory requirements.
Access Services are also available to make repairs or replacements to old or damaged fire shutters to give you and your employees' peace of mind. If you're concerned about the maintenance of your fire shutters in Corby, Northampton or Wellingborough, or require a quote for fire shutter replacements or installation, contact Access Services today! Their friendly and helpful team will discuss your access points and safety requirements and provide strong, fire proof shutters that you can trust.