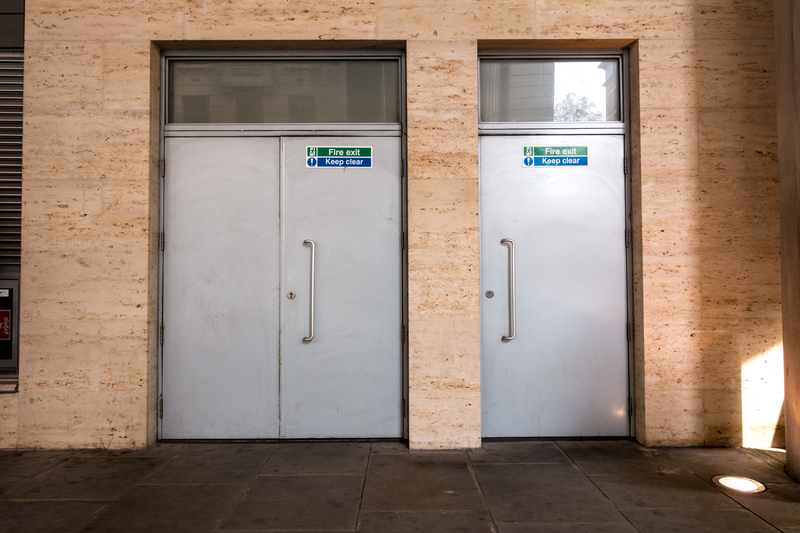 Why Should My Business Invest In Steel Doors?
When choosing doors for your business you must take some time to do a little research and invest in the right steel doors for you. After all, doors can be very expensive and time-consuming to fit, and you don't want all that cost and time to be wasted if you realise a few months down the line that you've made the wrong decision. While there are many materials on the market today to make a door from, we believe none is as versatile as steel.
The Benefits Of Investing In Steel Personnel Doors
Steel doors are an excellent choice for any business. As the face of your business and the first thing prospective customers will see and interact with, choosing the right steel door is an excellent first step in building a customer relationship. Steel doors are easily customisable with colour themes and even glass panels to allow light to flow into the premises, creating an open and airy environment that welcomes visitors without losing any security.
As well as creating a welcoming environment a steel door will also provide excellent protection for your business. Hopefully, your business is never targeted by thieves or vandals but if it is, then the door will be reinforced at all points including the hinges and the lock for maximum security. Should anyone try to gain entry, the door can be easily repaired in the event it is damaged. Steel doors can also be easily adapted to include secure entry methods such as fingerprint scanners, a card reader, or embedded security lights to deter intruders and allow you to keep an accurate track of who is in the building at any time.
Steel doors are also incredibly strong and can easily take the cold and wet conditions of winter with very little maintenance. They are manufactured with rust-inhibiting materials to keep them in good condition all year round and are even lined with materials such as perspex which act as heat insulators, which will minimise any heat loss.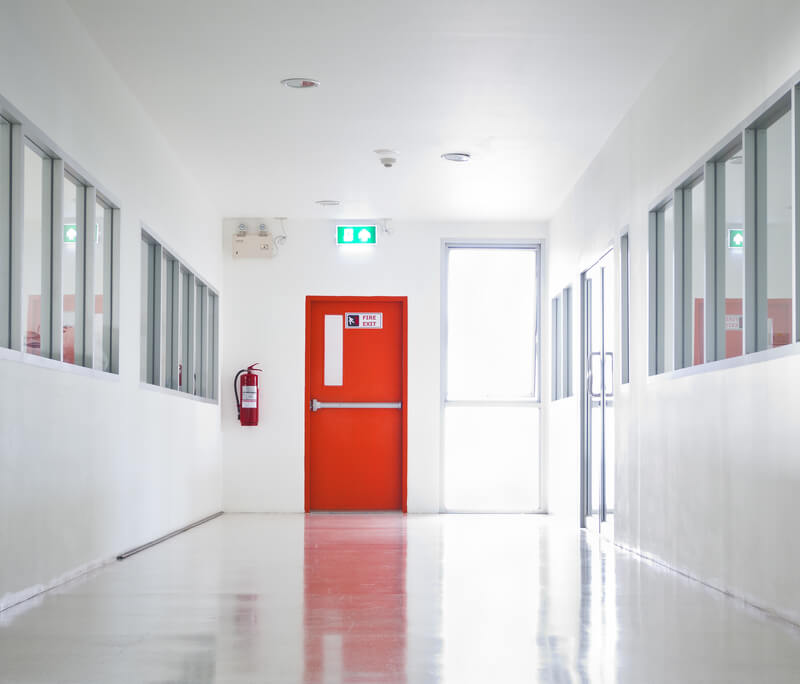 As mentioned previously steel doors require little to no maintenance. They will be delivered with a base layer of rust-resistant latex primer that is topped with either an acrylic or oil-based paint of your choosing. This makes the door highly resistant to rusting. However, because steel doors are metal they can scratch over time. If this happens consider repainting the door every few years to fill in the scratches and ensure that the latex primer is protected to maintain the resistance to corrosion.
If you choose to install steel doors throughout the inside of your premises you'll have the added advantage of strengthening the business's position in the event of a fire. Most (although not all) steel doors are fire resistant and are rated and approved as such, which will give employees and customers valuable time to get to safety in the event of a fire. You may also see other small benefits with these doors, such as your insurance premiums and heating bills decreasing as a result.
If you would like to find out more about how we can help you and your business, please feel free to get in touch with our friendly team on 01933 275091 or head over to our contact page for more details.