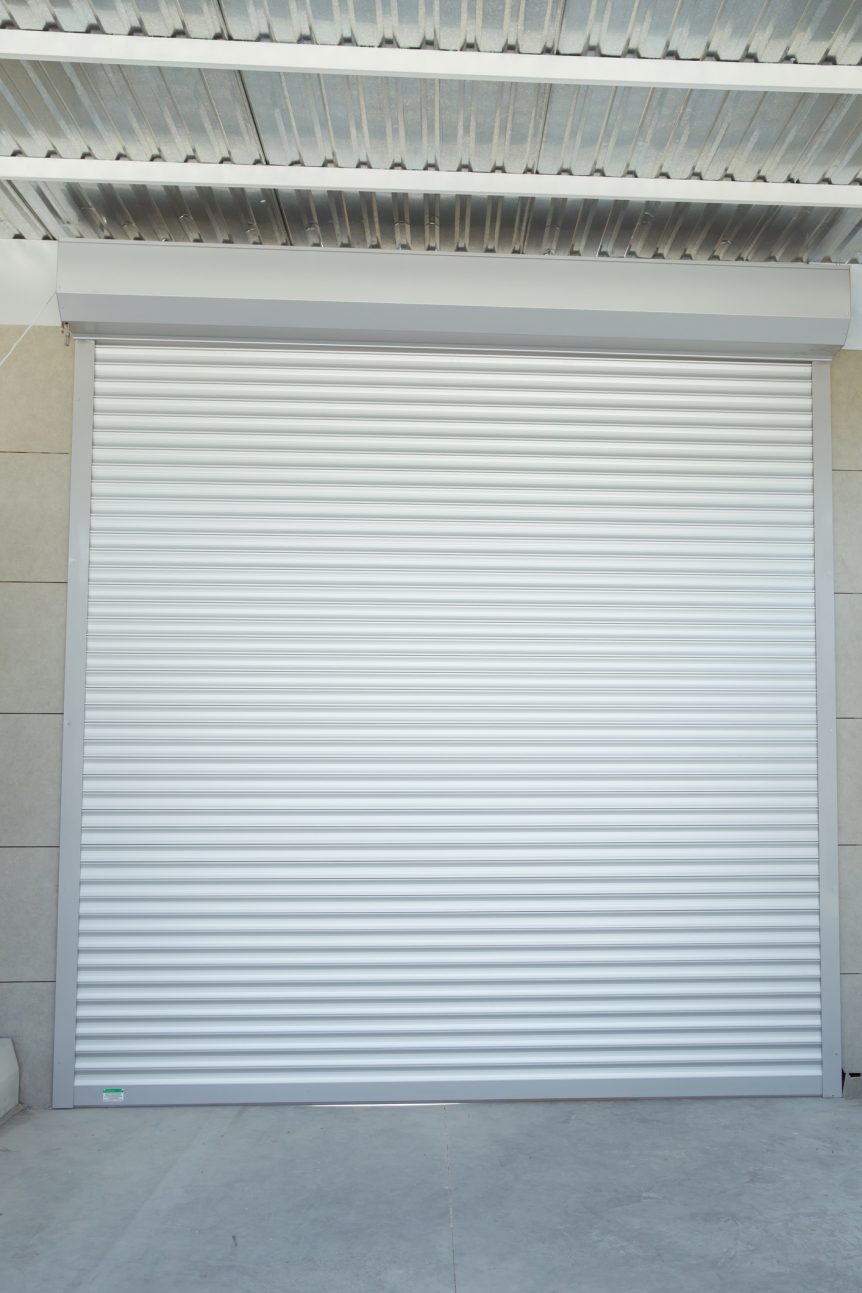 Why Should Every Business Invest In Automatic Roller Shutters?
If you own a business and operate on commercial property, you must have as much protection as possible on your premises to reduce the risk of burglaries and vandalism. It's more than just your property at risk. If your business stores document with personal or valuable information and it's stolen, this could cause issues for your clients and bad publicity for your business too. So how do you ensure your commercial property is secure 24/7?
What Are Automatic Roller Shutters?
Automatic roller shutters are thin sheets of steel joined together to make a roll of pure steel that can roll up above the door or window of any property. Typically, they'll be made to measure for your exact windows and doors or could cover the whole of a shop front, incorporating the doors and windows under a single sheet. 
The steel sheet comes with a mechanism that allows a key to be inserted to roll down the shutter from the outside once all staff have left the building. This ensures that only authorised personnel can access the premises after it's been locked up and means that no workers will be stuck inside the shutters after closing time.
The 10 Benefits Of Automatic Roller Shutters
Increased Security
Roller shutters offer a whole new level of protection for your business. Most businesses will feel content having installed secure locks and adding a CCTV camera outside the door. However, the reality is that most break-ins and vandalism incidents aren't planned. Lots of businesses (especially if you operate in a busy city centre) are victims of random crimes committed just as the criminal happens to be walking past. Crimes such as break-ins or vandalism are rarely planned out to target a specific business unless that business is known to house high-value items.
This means that your CCTV camera is only actually helping after the crime has taken place. Installing roller shutters works to deter people from committing the crime in the first place, so you don't have to pick up the pieces afterwards.
The steel shutter is almost impregnable, except to only the most persistent or determined burglars. This means that, unless your property has been targeted, any potential criminal will either be put off straight away by the sight of your shutters, or they'll make an attempt and give up realising the shutter's strength.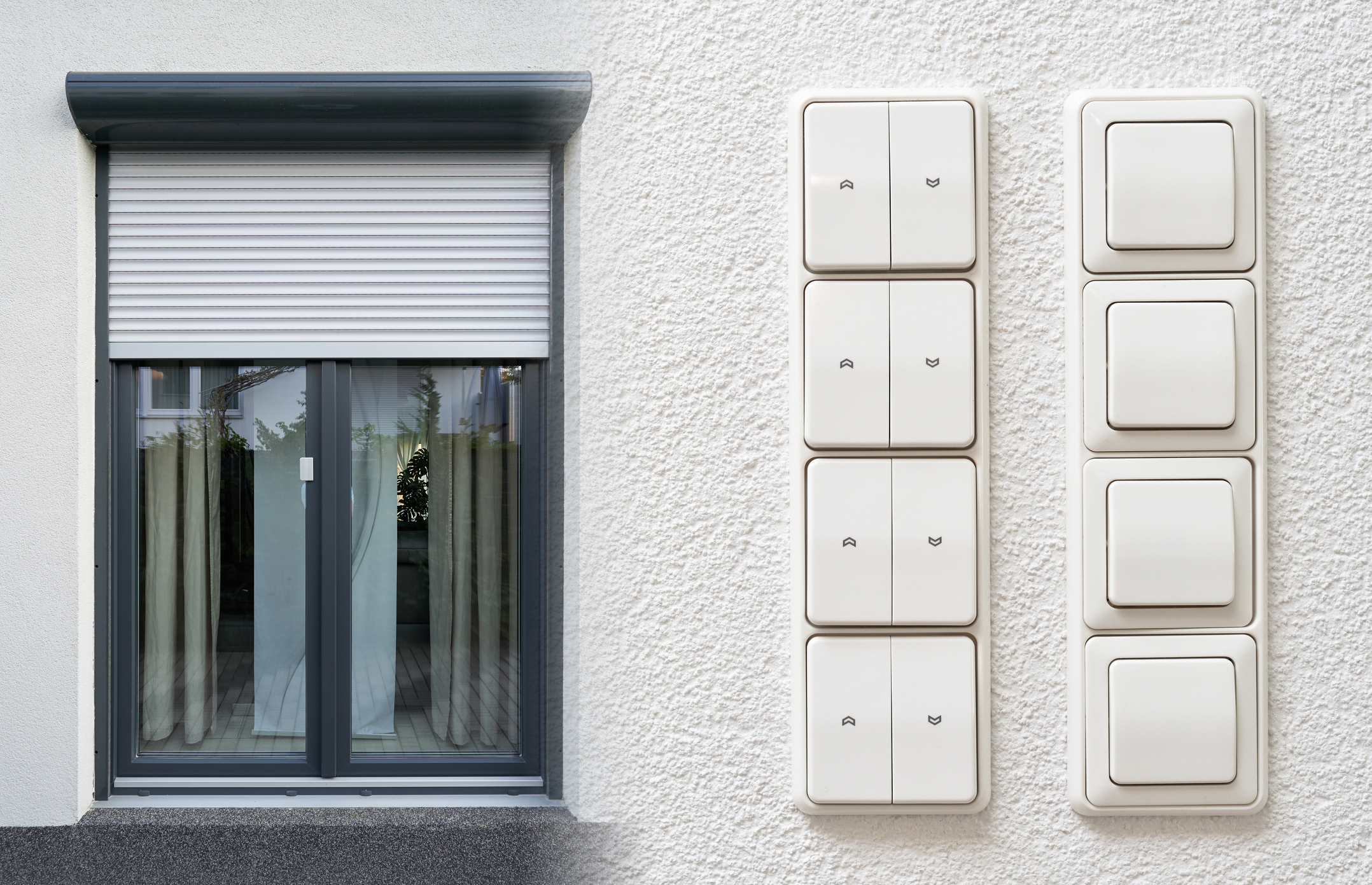 Peace of Mind
The security of your business when you're away is paramount. Yes, it's great that no one can't access your business and that it's secure. However, the greatest thing about roller shutters is that they also offer you peace of mind. If your business is in an area where you don't particularly feel safe, roller shutters are an excellent way to put your mind at ease.
Professional Design and Image
Custom roller shutters can even bring an element of professionalism to your business. Once you have had your roller shutters installed you can have them specially printed with your logo and have them painted in your company colours. This gives your brand a boost and advertises your business, even when your building is closed for the evening.
Protection From the Elements
Arguably one of the best roller shutter benefits is their ability to protect your property from the harsh elements. Whether it be summer or winter, roller shutters can provide you with protection and comfort. Roller shutters are proficient at blocking out UV rays to keep the home from becoming overly hot and preventing furniture damage. In the colder months, the roller shutters can prevent draughts flowing inside and significantly reduce the amount of condensation that builds up on any windows. The lack of moisture will help prevent potential mould build up.
Reduce Your Insurance
One of the roller shutter benefits that is often overlooked is how they can help reduce your insurance. As roller shutters provide increased security to your doors and windows, there's less risk of an intruder breaking in. This means you will need to pay less on your insurance as you are less likely to make a claim.
Improve Your Energy Efficiency
As roller shutters are incredibly effective at blocking out the heat and cold, they can be an ideal method for improving your energy efficiency. There will be much less need for heating and cooling systems as you can use the shutters to determine how much heat or cool air you would like inside. With no need for the heating or fans, your energy usage will be significantly lower.

Roller Shutters are Cost Effective
Roller shutter installation is guaranteed to be a cost effective solution fir your business. They require minimal maintenance and only need cleaning occasionally. This means you won't need to spend money on frequent repairs or cleaning products. In addition, as roller shutters are effective insulators, you will notably reduce your energy bills during the winter months.
Space Saving Design
Installing roller shutters is a great way to maximise your room's space. One of the huge roller shutter benefits is that they don't take up much space – especially those that are made to measure, so there's no chance of your room feeling crowded. As roller shutters are fitted to the desired window or door, you won't have to worry about them appearing bulky or worry about any trip hazards.
Fully Made to Measure
Roller shutters are made to measure which means they are a perfect fit for all businesses . Having shutters designed to your window or door's exact measurements guarantees the shutters will be suitable for your home and prevents any excess material from being wasted. It also means you are paying for exactly what you need and nothing more.
Roller Shutters Act as Firebreaks
Roller shutters can function as firebreakers if a fire were to break out in the building. The shutters are made of strong, durable materials that can withstand temperatures up to 1000°C. They act as a barrier during a fire, preventing any fire spreading from one part of the building to another and allowing anyone inside to find a safe route to escape.
If you're worried about leaving your business exposed to criminals, then consider adding roller shutters to give you security, peace of mind, and even a brand-new look. If you would like to find out more about Access Services' high-quality roller shutters, get in touch today on 01933 275091 or head over to our contact page for more details.