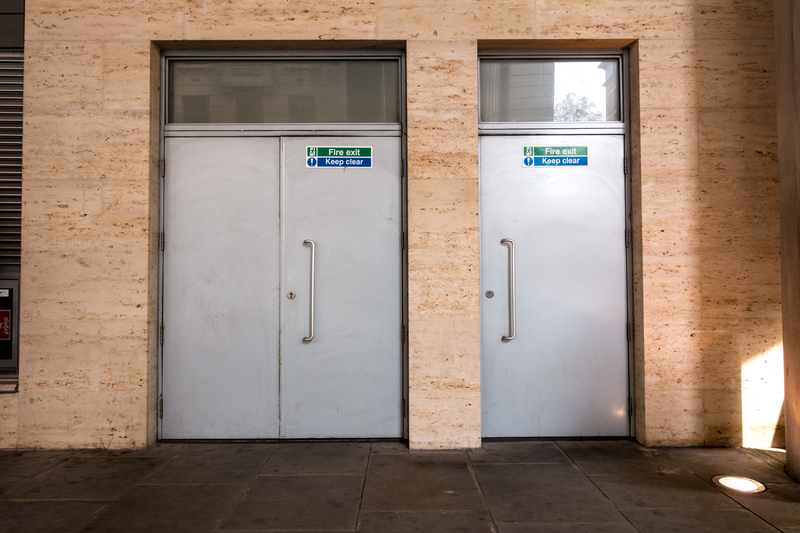 Why Choose A Steel Security Door?
How Effective are Steel Doors?

Here at Access Services, we specialise in the supply, maintenance and repair of industrial and commercial doors. Doors are very vulnerable to criminals even though they play a very vital role for any home or business security. Generally, doors are at considerable risk than any other part of the house as windows and doors tend to be the primary point of entry for burglars. Locking doors is the first thing many people do as a security measure, but the quality of your doors also determine the chances if thieves are able to force entry your property. Let's have a look at the features of steel security door and how effective it is to keep your assets safe.
What is a Steel Door?
Steel doors are not just one solid piece of steel, the structure of a steel door combines a two-piece construction thick steel skin with a polyurethane foam core. This makes a strong and durable door that can enhance your property's security as well as improve energy efficiency.
Advantages of a Steel Entry Door
1. Durability
Steel doors are known to be strong, durable and work best as an exterior-facing door that can withstand high traffic. The life of a steel door ranges from 10-20 years depending on the level of usage and the location. Most steel doors are factory-primed, which means you can paint them to your own colour preference. If painted with a high-quality industrial paint, their life will be extended by around 10 years.
2. Security and Safety Performance
When it comes to security for your property, steel doors are the winner as commercial steel doors can easily handle the weight of a heavy lock that can greatly increase the security of your entrance; it's durability and sturdiness can also protect your business or home from break-ins. Steel doors also present a good visual deterrent to potential thieves when installed at industrial premises. A steel door's safety performance is far more superior to wood or other materials that can be used for doors, although fiberglass is also tough, but can also has the risk of cracking from hard blows.
Most steel doors have a good fire rating between 30-90mins, this rating means in the event of a fire the steel door would be able to hold the heat for longer periods. Some industrial certified fire rated doors can hold fire up to 4-6 hours, allowing more time for people to get out and reach safety, as well as minimise the damage to property.
3. Energy Efficiency
Steel doors have higher insulation values than wooden or aluminium doors. The structure of steel doors often utilise efficient insulating foam in the core and weather seals to prevent heat escaping hence forming a protection from extreme outdoor temperatures. This in return will lower your property heating and cooling costs.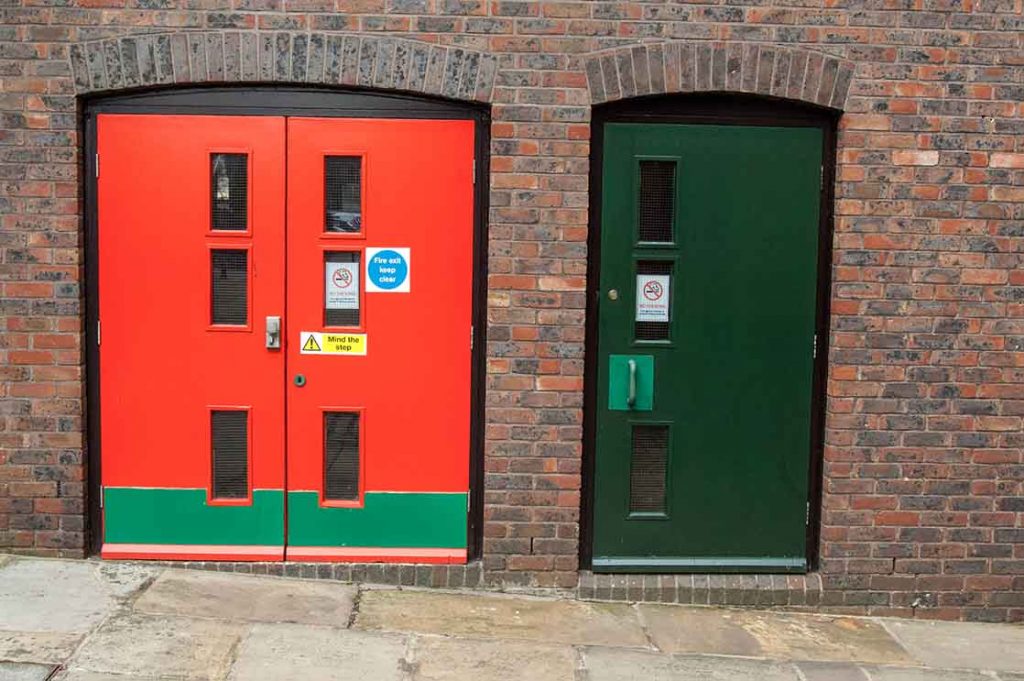 4. Maintenance
Steel doors require little or no maintenance, they are durable and easy to look after than other materials like wood. Most can be cleaned with mild household detergents or washing up liquid with lukewarm water.  Small dents from steel doors can also be repair without too much hassle.
5. Cost Effectiveness
The cost of steel doors varies depending on the door's quality, security level, sizes and finishing of the product. At Access Services, we supply a range of door solutions from roller shutters for commercial, industrial and domestic purposes, to fire shutters and personnel doors to maximise the security of your property and to ensure you are protected from possible forced entries. Our aim is to offer you the quality products with a competitive price, we want to make sure that every single door we supply and fit in your property is securely and safely fitted, securing your property.
For any enquiry or if you need assistance with choosing the right type of door for your property, contact us today on 01933 275 091 and our friendly and professional team will be happy to help.