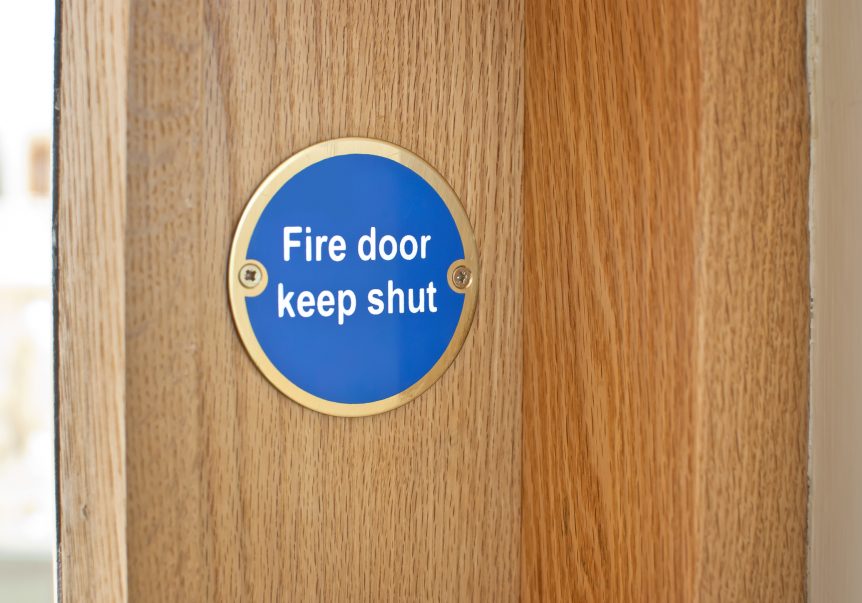 Where Are Fire Doors Required In The UK?
A fire door is an installation that ensures safety for the entire business premises. For companies, it's important to know where they are needed and the regulations that accompany them. Let's look at the essential details to see if your business needs or is required to install a fire door.
What Are Fire Doors?
A fire door is made to withstand the elements and is designed to resist fire, should one break out. They will be able to deal with intense heat without allowing the blaze to spread.
The purpose of a fire door is to provide a way of escape when they are open. But when they are closed, they are a barrier to stop the spread of fire and ensure occupant's safety. When made with the best materials, they can withstand fire for up to 4 hours. Fire doors are made from fire-resistant material so it is not possible to convert a normal door into this specialist feature.
Because of the importance of a fire door, they must be put through safety inspections. This needs to be done to ensure they are fit for purpose if a fire occurs.
Are Fire Doors A Legal Requirement In The UK?
Fire doors are a mandatory requirement for all UK commercial properties. This includes places like blocks of flats and houses with multiple occupants. Safety is paramount and there is no warning for when a fire could break out. Taking this into account, this is a requirement all commercial properties must adhere to, to ensure the safety of the building's occupants.
All businesses and non-domestic properties are subject to the Regulatory Reform (Fire Safety) Order 2005. This means that the building must have a fire risk assessment conducted.
After a fire risk assessment takes place, should your fire door fail, you must ensure that it is replaced as soon as possible. If there are issues reported with the door on a wider scale, this will be removed from the market.
For a full breakdown of what is involved with the safety test, consider looking on the government website. This is to make sure you are prepared in advance for any potential failures. 
For safety, the government recommends all these buildings have more than one fire exit where possible. However, one as a minimum must be available at all times. Having multiple escape routes will give your employees the best chance of keeping themselves safe in the event of a fire.
Trusting Access Services For Fire Doors
Access Services provide a fire door maintenance service for any business that needs it. Our team has extensive knowledge and experience when it comes to repairing or installing fire doors and shutters.
To ensure that your fire doors are fully operational and up to the job, contact us for an inspection. Keeping you and your employees safe should be one of your key focuses.
There is no specific time of year for when a fire could occur so having a professional on hand is very important. Access Services can maintain the effectiveness of your fire doors all year round.
We offer a tailored service, so no matter how big the job may seem, our team can accommodate your business needs. Call us today on 01933 275091 or head over to our contact page for more details on how you can get in touch with our team.