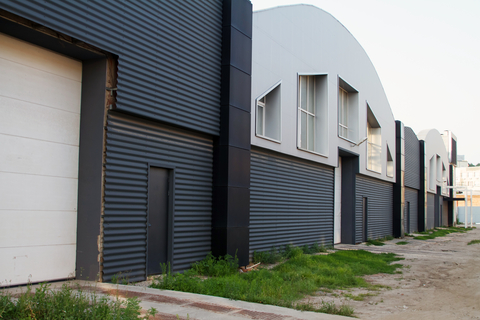 What Type Of Commercial Doors Do We Service & Repair?
Servicing & Repairs For Industrial Doors
It's essential to ensure your industrial doors are serviced and kept in good working order regularly. If they are lacking in functionality, they aren't keeping your business secure. 
After discovering an issue with your doors, consider getting a professional to help out with servicing and repairing industrial doors. Leaving an issue to escalate could leave your business vulnerable to potential intruders. Don't ignore a fault, speak to a professional as soon as you spot a problem.
Access Services
Here at Access Services, we aim to be the best in the business at commercial door repair. We will undertake any work regardless of the type of door you have. Whether that is steel security doors or fire shutters, we can accommodate your requirements. Our team can offer commercial door repair on any of the below:
Folding shutters

Sectional overhead

Bar grilles and shutters

Architectural aluminium doors

Rapid roll – high speed 

Shopfront shutters

Loading docks
Why Is It Important to Service & Repair Your Industrial Doors?
As an employer, your responsibility is to make sure that your doors meet a certain standard legally. You need to ensure your workplace follows all the legislation set out in the Health and Safety at Work Act.
It's also important not to tackle a problem yourself with an industrial door. If you are unsure of what to do, you run the risk of not completing the task properly. A qualified door maintenance expert has the right expertise and training to resolve the problem promptly and correctly. They can assess which component needs fixing and identify any potential upcoming problems which will save you time in the future.
Even if you decide to repair it yourself, purchasing all the tools you need can be expensive, which isn't necessary when you have the correct people on hand to tackle the problem. To ensure the health and safety of your employees isn't risked, you need to make sure your commercial doors are in full working order. They should only ever be inspected by a qualified person and a record kept to follow up on during the next inspection.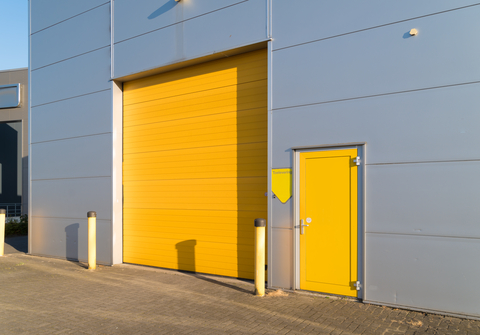 Identify The Problems Before They Happen
Being on the ball and spotting problems with your doors preemptively can save time and money for your business. Taking thorough, regular care of the industrial doors can stop problems from recurring and stop them from developing into a bigger problem that ends up costing you more.
Dents are one of the most common issues when it comes to industrial doors. If someone was to reverse into an industrial door, it naturally causes a dent. This could lead to a breach of security if it's not rectified promptly. As a business owner, always keep industrial door repairs in mind to ensure your premises are safe.
Can I Sign Up For A Servicing Contract?
Here at Access Services, you can choose to be supported by our servicing contracts. They can be fully tailored to your individual needs, it doesn't matter what your industry or circumstances may be, we are always on hand when you need us. 
As a rule of thumb, your commercial and industrial doors should be serviced every six months which is what many manufacturers recommend. If you would like to find out how we, Access Services, can help you, get in touch today on 01933 275091 or head over to our contact page for more details.