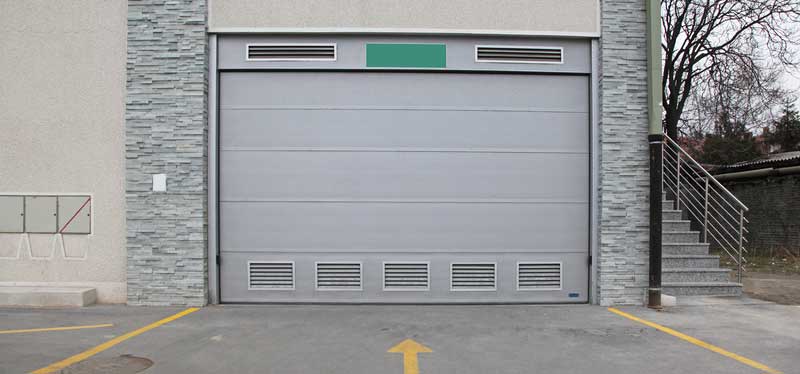 The Benefits of Sectional Garage Doors
Are you thinking of replacing your old garage door for your home or business premises? With so many options out there on the market, from up and over garage door to roller shutter as well as many other options. We know that choosing a new garage door that best suited to your home or business property could be a daunting task. 
We advise you to do some research to find out more and decide what is the best solution in terms of security, functionality and budget.
In this month's blog post, we're going to talk about the benefits of installing the sectional garage door. This type of garage doors are very versatile and is a great choice if your are after security and wanted more space.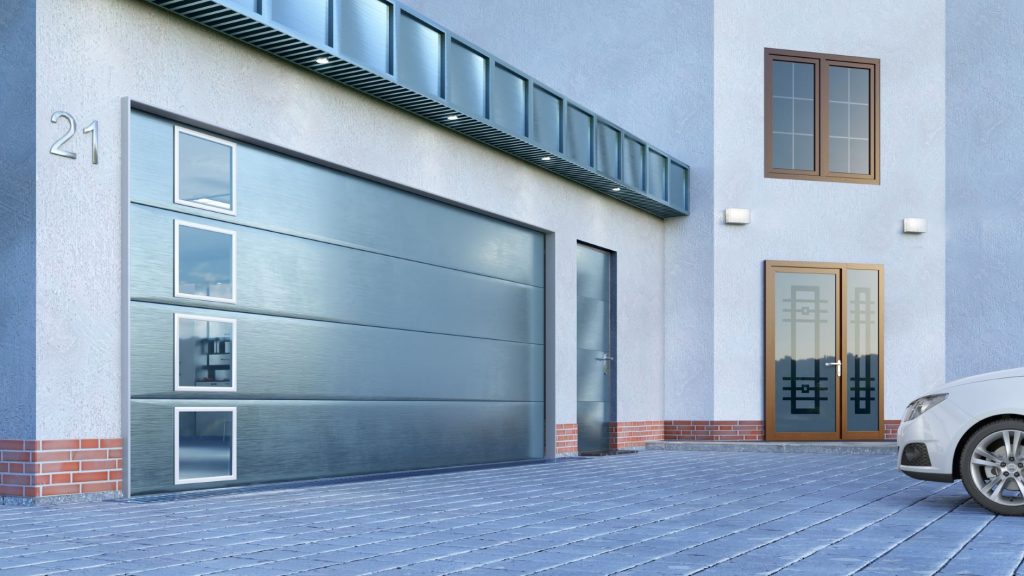 Sectional Garage Door Features
Fully insulated panels

Automated door system option

Flexible and water resistant rubber sealing

Two door running tracks 

Mechanical lock 

Emergency release
Sectional Garage Door Benefits
Because sectional garage doors are designed to go primarily behind the piers, which is the brick walls of beside the garage opening, they not only allow for maximum drive through space, they allow for space both inside and in front of the garage, offering a range of up to 14cm more passage width than up and over or roller garage doors. 
There are many benefits of installing a sectional garage door, below are some of the features:
Its insulated panels are connected by hinges and have foam filled interiors with a thickness that ranges from 42 mm to 67 mm. These panels are also surrounded by steel on both sides making the door super strong, secure, durable and gives it proper u-value rating. 
Automated option: Its automated system gives it a silent operation that allows the door opens vertically upwards, running happily behind the archways and close vertically downwards, making it convenient. Because of the workings of the door is all done by automation its senses if anyone or anything is in the way, stops and goes back up in the direction from whence it came. This prevents it from sundering down and possibly causing injury. It's also ensures cars can be parked without having the fear of anything swinging in front or behind the car.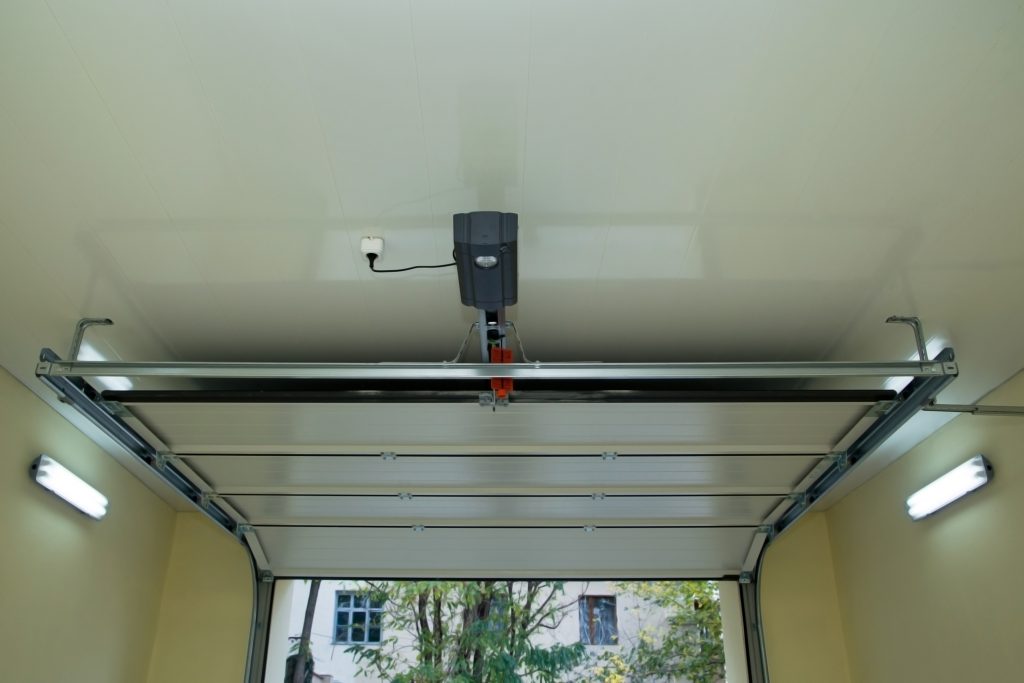 The rubber sealing on the panels prevents jamming of fingers and provides safety. It runs all around the top, sides and bottom of the door, holding off water from heavy rains, wind, snow and debris.
On the inside, the garage door runs on 2 tracks with the top panel running on the top track and the other 3 panels on the lower track, making it very secure. The sectional garage door has security features include locks on the edges of the panel, the top panel angles itself in to allow the other 3 panels come up, one will have to bypass its mechanical lock by smashing in the top panel and then get underneath to pull up the door (which is impossible), therefore, making it hard to break into and provide excellent safety protection for your property.
In case of an emergency the emergency release can be used only if one has access to the back of the garage. If not, a separate or external door can be installed.
Sectional Garage Door Maintenance
Maintain by cleaning regularly as often as you can to get rid of corrosive chemical which could cause damage and prevent it from working perfectly. Tighten screws, knots and bolts as well as lubricate hinges, tracks and rollers. 
If you have any questions or require assistance on choosing your garage door, please contact us on 01933 27509, our friendly team are here to help.