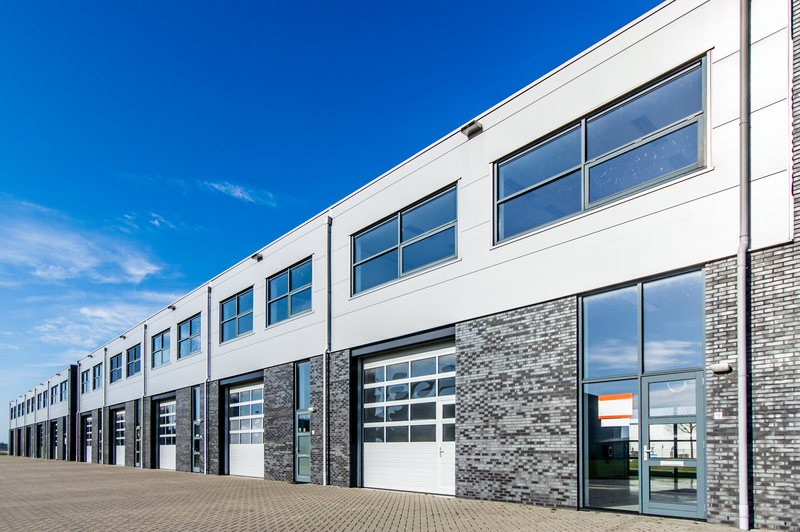 Importance of Industrial Door Maintenance & Servicing
It's important to make sure that your industrial doors are maintained and serviced regularly to ensure they're working to their full abilities. Keeping your business and belongings safe and sound.
If you discover a problem with your industrial door, you should take immediate action. By hiring a professional to take a look at your door, you can ensure that your problems can be fixed as soon as possible. Employing professionals can provide you with many other benefits. Before exploring the advantages, let's look at the vital data you need to know about the maintenance of industrial doors.
Common Issues with Industrial Doors
Identifying issues with your industrial doors before they become a rather large problem can save you a lot of money and time. Taking regular care of the door can reduce the risks of these issues occurring.
One common issue of industrial doors is its tracks. The door opens and closes using its tracks, so, if a problem was to occur then you're unlikely to be able to open and close as you wish. It's important you clear the track's as quickly as possible, or reattach if needed. But there are many risks when it comes to fiddling with the industrial door tracks, the best option would be to hire a professional to come and have a look.  
Dents are other common issues when it comes to industrial doors. If someone was to hit or back into an industrial door they're most likely to dent. This can cause major issues when it comes to the security aspect of your door. Calling out a professional to replace those damaged parts will ensure that your business and belongings are kept safe.
Benefits of Employing Professional Services.
Although it's possible to solve many minor problems yourself, you can contact the door repair specialists for that quick fix. The following are some of the significant benefits of a professional approach to the maintenance of industrial doors.
The industrial door expert has the right knowledge and training to finish the task to a high-quality standard and at a fast pace. They all know how to solve various problems, but some are more trained in certain areas. They can evaluate which component needs a replacement and identify any other issues which may occur in the near future.
If you decide to repair it yourself, purchasing all the necessary tools can be expensive, since you only need them for one project. Some tools are only suitable for a specific function, for example, cutting the service springs. In the case of using a defective tool that is not suitable for the fix, it may lead to further damage, only adding to the cost for professional repair. On the other hand, the specialist in the repair of industrial doors has all the necessary tools to solve any problem and servicing. Therefore, in this case, it is advisable to hire a professional to solve your problems.
The experienced professionals in the repair of industrial doors have a good knowledge of the risks associated with an industrial door, that the average person may not realise.

Get in Touch
Do you have any questions or queries surrounding industrial doors? Get in touch today on 01933 275 091 or visit our contact page for more details. Please don't hesitate to get in touch we cannot wait to hear from you, we're here to help.