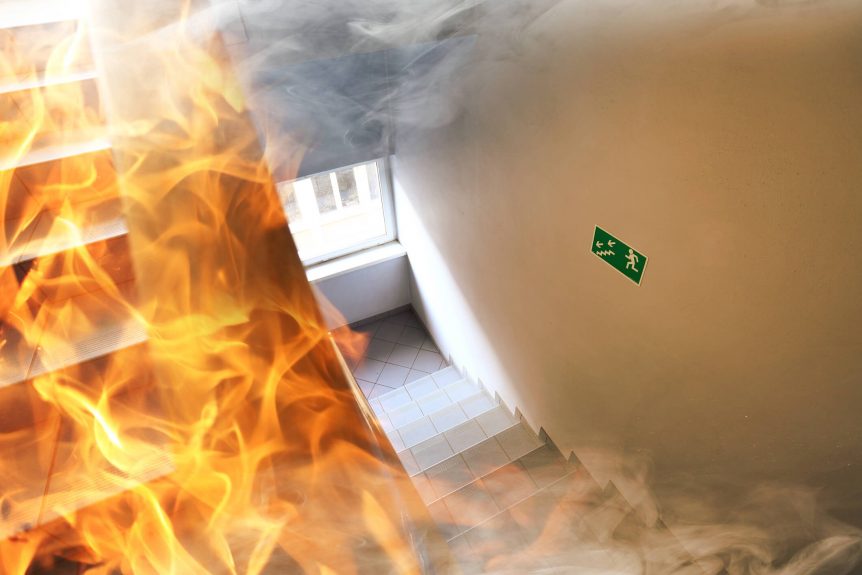 Fire Shutter Regulations UK: What Are They?
As a flourishing business, it's your job to ensure the safety of your employees and customers. Any safety concerns could put the people you work with in danger and could even damage your reputation. For this reason, it's really important that you adhere to UK fire shutter regulations.
In the United Kingdom, there are strict fire shutter regulations which you need to adhere to during an inspection. These not only protect anyone who enters your premises, but ensures that you can remain open and trading successfully. Failure to adhere to the UK regulations might mean that you don't pass an inspection and may face penalties or more serious consequences such as closure. 
Fire Shutter Regulations UK
To pass your safety inspection, there are a few vital things to think about under the fire shutter regulations UK. 
All fire shutters must be equipped with an operation and maintenance manual and must be marked as regularly serviced. 
Since 1995, the CE marketing has been an essential part of fire door safety. This marking is required to show that your fire shutter adheres with the European health, safety and environmental standards. 
Construction Products Regulations 
There are additional requirements to CE marking when it comes to powered and manual fire resistant doors. The Construction Products Regulation marking (CPR) shows that your fire shutter is reliable and meets the additional requirements. 
Fire Shutter System Requirements 
In addition to the actual regulations, you will need your fire shutter to be fit for practice in your environment. All workplace premises are different, so it's vital that you find one that perfectly suits your needs. 
Design and Suitability 
You should consider the design and layout of your building to make a decision on where your fire shutters will perform at their best. Look into your local building regulations and seek professional assistance to split your premises into zones. This will give you an accurate picture of where fire shutters should be placed and will help you to find the best fit and design for your workforce. 
Smoke and Fire Resistance
Of course, your fire shutter should be able to resist the fire and smoke for the longest period of time possible. A professional fire safety assessment will help you determine exactly how long your doors will need to resist the flames and smoke to give everyone the best chance of exiting safely. 
You should also consider the position of the door and all the angles that the mechanism can be reached from. Your shutter should be closable from both sides at any angle. 
Installation 
Your installer should ensure you have full training and an instruction manual to hand at all times. It's important that any member of staff can close the door as easily as possible. This rules out a single point of failure and means that your employees can share the responsibility to keep each other safer. 
Declaration of Performance
Your compliance officer will need to create a dedicated Declaration of Performance (DoP) to show that the door has all of the essential characteristics to meet the fire shutter regulations and should keep a note of when and where it was tested.
At Access Services, we offer top of the range fire doors in Northampton and the surrounding areas. Our roller shutters are guaranteed to pass the UK fire safety regulations and will help to keep your workforce safe and give you peace of mind. Our fire shutters offer greater protection than the standard fire safety resistance requirements and can be operated smoothly and easily by anyone in your business. If you're concerned about meeting your fire safety regulations, contact us today for a professional consultation and friendly advice.